On May 4, Kylie Jenner announced something great is coming up, a change to the Kylie Cosmetics brand.
Kylie Cosmetics' website is closed. When entering the website, visitors are welcomed with a message that says:
"SOMETHING. IS. COMING."
All of the pictures from the Kylie Cosmetics Instagram account were suddenly deleted.
The only picture is the one posted below that announces changes will happen in the company.
On Kylie Cosmetics Instagram page was posted the picture below with the caption:
"something is coming"
In the comments, fans are excited about the change and very supportive.
The changes were expected to come since Kylie Jenner decided to sell a 51% stake in Kylie Cosmetics to Coty for $600 million, in 2019.
Kylie Cosmetics was evaluated at $1.2 billion when she sold a part of the company to Coty.
One of the reasoning behind Kylie selling the majority of her company shares is to expand to other countries.
Kylie wants to launch more products under the Kylie Cosmetics brand and to be able to sell them in more countries around the world.
Kylie Jenner is still and will continue to be the face of the brand and be part of decision-making.
Kylie Cosmetics was founded in 2014 and is based in Oxnard, California, United States.
For the past few months, Kylie Cosmetics products were on discount at the partner stores. So, people started to speculate that Kylie Cosmetics is going down.
Moreover, every year a Valentine's Day collection is launch. This year a V-Day was not released. Even the Christmas collection didn't catch too much attention.
Usually, every collection Kylie releases was tested by lots of influencers. The Christmas collection was reviewed just by a few influencers.
A change needed to be done.
So what will be changing?
For now, we can just speculate and make guesses.
Kylie Jenner didn't make any announcement about this change until now.I assume the packing will be changed and will become pink, the same shade as the color of the outfit Kylie's wearing in the new Instagram picture.
The pink color can be also seen on the website and on the new Kylie Cosmetics logo (posted above).I think also a new collection with lots of new products with a pink color theme will be launch.
What do you think will change? Are you excited about this?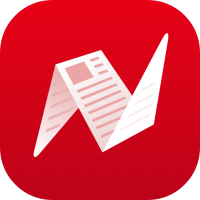 Sources: