On April 24, a man was spotted flying on a hoverboard aircraft above Los Angeles streets.
The man flying on a hoverboard aircraft can be seen wearing a helmet as protection while he flies above cars on a busy traffic road in Los Angeles, California. He is flying a few feet off the ground. The man is moving at a high speed with lights on, manging to fly perfectly on the hoverboard aircraft.
Behind this crazy event is Hunter Kowald, is a Los Angeles-based digital creator, being well known on social media. He is an engineer specializing in research and development, complex problem solving, mechanical/electrical 3D design, theoretical mathematics, and product development.
Hunter Kowald uploaded a video "HOVERBOARD AIRCRAFT ON ROAD FULL VIDEO, Real Flight Personal Drone Flying On Viral Video Certified" on his Youtube channel.
In the video can be seen the full flight and it truly seems from an SF movie. The flight on the hoverboard aircraft is smooth and did not encounter any problems.
You can see the video here, on his Youtube channel.
This shocked everybody! People started taking videos and uploading them on social media. The videos quickly became viral on social media. Some people even want to buy a hoverboard aircraft. But it's not cheap.
It is estimated to cost around $20,000.
The videos caught the attention of millions of people from all around the world. Many people thought it is fake and this can be real. But it is real. It looks like people will be able to fly around sooner than everybody expected. Hoverboard aircraft will definitely become mass manufactured and sold everywhere in the near future.
Hunter Kowald uploaded many videos with his hoverboard aircraft flying on his Instagram account.
In 2018, Hunter Kowald launched his own company, Hunter Hoverboard Aircrafts. The company specializes in designing, developing, and test flying hoverboard aircraft. His personal hoverboard aircraft is the world's most efficient and powerful, being able to transport 500lbs.
According to Hunter Kowald, behind this hoverboard aircraft are many years of research & design. This hoverboard aircraft is one of the world's first hoverboards capable of transporting a person by standing on top. Moreover, This hoverboard aircraft is the most compact, powerful, and efficient design capable of aggressively maneuvering through the air.
The hoverboard aircraft is built with carbon fiber structure, can lift all up 500lbs, has FAA aircraft navigation lighting and VTOL & custom components, all industrial-grade equipment.
It was also tested with a 1.5x safety factor and loaded with 750lbs
What do you think about this hoverboard aircraft and about what the future could look like if they become popular? Would you buy one if you could? Are you willing to try flying on a hoverboard aircraft?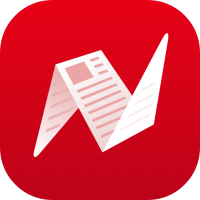 Sources: