Michigan is the state we all love and cherish. But in a purely patriotic manner, let's compare Michigan with the other states and see where we excel and where we still have to work.
Michigan's name comes from the Ojibwe word mishigami, meaning "large water" or "large lake".With a population of approximately 10 million, Michigan is the tenth most populous state, the 11th most extensive state by area, and the largest by area east of the Mississippi River. Metro Detroit is among the nation's most populous and largest metropolitan economies.
Michigan is the only state to consist of two peninsulas. The Upper Peninsula (often called "the U.P.") is separated from the Lower Peninsula by the Straits of Mackinac, a five-mile channel that joins Lake Huron to Lake Michigan. Michigan has the longest freshwater coastline of any political subdivision in the world, being bordered by four of the five Great Lakes, plus Lake Saint Clair. It also has 64,980 inland lakes and ponds.
Although Michigan developed a diverse economy, it is widely known as the center of the U.S. automotive industry, which developed as a major economic force in the early 20th century. It is home to the country's three major automobile companies (whose headquarters are all in Metro Detroit). While sparsely populated, the Upper Peninsula is important for tourism due to its abundance of natural resources, while the Lower Peninsula is a center of manufacturing, forestry, agriculture, services, and high-tech industry.
With that said, it is obvious that Michigan is a great U.S. power. These are the areas where Michigan stands out in front of other states:
Best at: golfing
As per a recent study, Michigan has the most golf courses and country clubs per capita. The next states with the most golf courses and country clubs per capita in the U.S. are Iowa, Florida, Wisconsin and Ohio.
In order to determine the most fun states in America, WalletHub compared the 50 states across two key categories, "Entertainment & Recreation" and "Nightlife."
WalletHub evaluated those categories using 26 relevant metrics, with their corresponding weights. Each metric was graded on a 100-point scale, with a score of 100 indicating the greatest number and variety of fun and cost-effective options.
The study then determined each state's weighted average across all metrics to calculate its overall score and used the resulting scores to rank-order our sample.
Worst at: identity theft
Michigan was rated the worst state in the country for identity theft.
Residents in Michigan fall victim to identity theft more often than the rest of America, according to a report. More, habitual procrastinators who wait to file their taxes are particularly at risk. There were 371,061 reported cases of identity theft last year, including more than 15,000 in Michigan, the online financial news site 24/7 Wall St. reported on Friday
Identity theft seems to be falling in the country, but benefits fraud and theft of government documents runs rampant across Michigan, according to the report. Still, that's down from a total of 400,000 cases in 2016 and more than 490,000 known incidents in 2015.
Best at: great lakes
Michigan borders two of the Great Lakes, and has miles of beautiful shoreline to visit.
Worst at: Detroit and Flint, the two worst cities to live in
According to a 24/7 Wall St. index of crime, economy, education, environment, health, housing, infrastructure, and leisure, Detroit and Flint are the worst cities in the U.S. to reside in.
Bonus: crazy facts about Michigan
Detroit is known as the car capital of the world.
Alpena is the home of the world's largest cement plant.
Rogers City boasts the world's largest limestone quarry.
Elsie is the home of the world's largest registered Holstein dairy herd.
Michigan is first in the United States production of peat and magnesium compounds and second in gypsum and iron ore.
Colon is home to the world's largest manufacture of magic supplies.
The state Capitol with its majestic dome was built in Lansing in l879.
Although Michigan is often called the "Wolverine State" there are no longer any wolverines in Michigan.
Michigan ranks first in state boat registrations.
The oldest county (based on date of incorporation) is Wayne in 1815.
What other facts do you know about Michigan? Comment below your thoughts!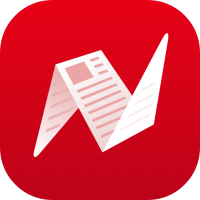 Sources:
https://en.wikipedia.org/wiki/Michigan
https://wallethub.com/edu/most-fun-states/34665
https://detroit.cbslocal.com/2018/04/17/michigan-rated-worst-state-in-the-country-for-identity-theft/
https://www.usatoday.com/story/money/2018/09/26/best-worst-thing-every-state/37857241/