In Fresno were born many well-known American football players, investors, vloggers and several other personalities from other spheres.
Named for the abundant ash trees lining the San Joaquin River, Fresno was founded in 1872 as a railway station of the Central Pacific Railroad before it was incorporated in 1885.
The city has since become an economic hub of Fresno County and the San Joaquin Valley, with much of the surrounding areas in the Metropolitan Fresno region predominantly tied to large-scale agricultural production. But today we will take a look at some of the celebrities born in Fresno that may make us proud.
Christopher Gorham
Christopher David Gorham was born on August 14, 1974, in Fresno, California, U.S. He is an American actor who is best known for the ABC series Ugly Betty. He has also appeared in such series as Insatiable, Popular, Odyssey 5, Felicity, Jake 2.0, Medical Investigation, Out of Practice, Harper's Island, Covert Affairs, and Once Upon a Time.
Gorham was born in Fresno, California, to David Gorham, a certified public accountant, and Cathryn Gorham, a school nurse. He attended Roosevelt School of the Arts and graduated from UCLA with a B.A. in Theater in 1996. While in college he participated in many sports, including martial arts, stage combat, fencing, rollerblading, and ballroom dancing.
William Saroyan
William Saroyan was born on August 31, 1908, in Fresno, California, U.S. and lost his life on May 18, 1981. He was an Armenian-American novelist, playwright, and short story writer. He was awarded the Pulitzer Prize for Drama in 1940, and in 1943 won the Academy Award for Best Story for the film The Human Comedy. When the studio rejected his original 240-page treatment, he turned it into a novel, The Human Comedy.
Saroyan wrote extensively about the Armenian immigrant life in California. Many of his stories and plays are set in his native Fresno. Some of his best-known works are The Time of Your Life, My Name Is Aram and My Heart's in the Highlands.
He has been described in a Dickinson College news release as "one of the most prominent literary figures of the mid-20th century" and by Stephen Fry as "one of the most underrated writers of the [20th] century." Fry suggests that "he takes his place naturally alongside Hemingway, Steinbeck and Faulkner". Kurt Vonnegut has said that Saroyan was "the first and still the greatest of all the American minimalists.
James van Hoften
James Dougal Adrianus "Ox" van Hoften was born on born June 11, 1944, in in Fresno, California, U.S. He is an American civil and hydraulic engineer, retired U.S. Navy officer and aviator, and a former astronaut for NASA.
Dr. Van Hoften was selected as an astronaut candidate by NASA in January 1978. He completed a 1-year training and evaluation period in August 1979.
From 1979 through the first flight, STS-1, Van Hoften supported the Space Shuttle entry and on-orbit guidance, navigation and flight control testing at the Flight Systems Laboratory at Downey, California. Subsequently, he was lead of the Astronaut Support Team at Kennedy Space Center, Florida, responsible for the Space Shuttle turn-around testing and flight preparations. He served as a Mission Specialist on STS-41-C in 1984, and STS-51-I in 1985. Dr. Van Hoften has logged a total 338 hours in space, including 22 hours of EVA flight time.
Also, Dr. Van Hoften is a former senior Vice President and partner of the Bechtel Corporation. He was managing director of the global airport design and construction business and was responsible for airport developments in the Middle East, Japan, and North and South America. In the early 1990s, he was the program manager of the $23 billion Hong Kong Airport Core Programme including the new Hong Kong Airport. He later acted as Director of Projects for the UK National Air Traffic Services. In 2009 he was appointed a non-executive director of Gatwick Airport.
What other celebrities should I include from Fresno? Comment below with your opinion!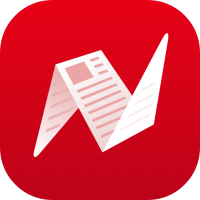 Sources:
https://en.wikipedia.org/wiki/Fresno,_California
https://en.wikipedia.org/wiki/William_Saroyan
https://en.wikipedia.org/wiki/Christopher_Gorham