Photo by Amel Majanovic on Unsplash
In March, because the number of Covid cases was decreasing and due to the vaccine, the Texas Governor. Greg Abbott ordered the lifting of the requirement to wear a mask in the southern United States. He allowed businesses to run at full capacity. 
But not everybody was happy about the news. Some business owners decided to maintain the restrictions.
The owners of a restaurant in Denton, Texas decided to keep the mask mandatory inside the place. But they did it in a unique and funny way.
Wayne and Kat LaCombe put up a sign on the door of their restaurant Legends Diner: 
"$50 if we have to explain why masks are mandatory" and "$75 if we have to listen to you why you do not agree ".
They even ask one of their servers that an art student, to paint on the restaurant's window a woman wearing a mask, with the message:
"Masks required. It's respectful, Not political".
The owners posted on Legends Diner Facebook Page the following message:
We wash each table with peroxide. We removed several tables to provide a safer distance when masks are removed. We use disposable salt and pepper, disposable menus. All of this costs extra but we believe that it's worth it. All we ask is that customers wear a mask as they walk past another person that is eating and not wearing a mask. Sure dosen't seem like a lot to ask...but apparently it is. I with my husband try to protect and respect the people who come to our restaurant. The sign was a sort of joke....it was aimed at the people who feel the need to try to argue (and of course they're not wearing masks at the time). No one wants this world to get back to normal more than small business owners.
Photo by Kristaps Grundsteins on Unsplash
Since the restrictions imposed with the installation of the pandemic, more and more businesses have suffered. There were periods when the business was closed, when they were not allowed to operate at full capacity and when the mask was mandatory in closed but also open spaces. It's been a hard year for everybody. And a strange one. Nobody expected this. Nobody was ready for a pandemic to come. It was like all the SF movies came to life. We all had to adapt to the new conditions in order to survive.
Not in Texas, mask is not mandatory anymore. Some people think it's not the best idea. It's wonderful to see people react to something they don't like in a nice way.
I think the owners did the right thing. They did not agree with a situation and found a solution for it. They expressed the solution in a funny way, telling customers that they will charge them $50 if they have to explain why masks are mandatory and $75 if they have to listen to customers not agree with the rules.
They also had their windows painted and it looks great.
Their initiative was to the admire by the people, a lot of them left beautiful and supportive comments on Legends Diner Facebook profile.
They succeed to attract people's attention and increase the number of fans.
What do you think? Do you think they proceed correctly? Would you go and eat at their restaurant and support them? Do you like the way they wrote the new taxes for clients and the painting made on the restaurant window? How would you have reacted if you were in their situation?
Legends Diner is located at 508 South Elm Street 76201 in Denton, TX.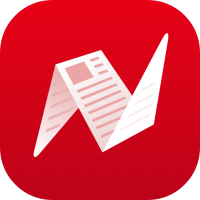 Source:
https://amp-cnn-com.cdn.ampproject.org/c/s/amp.cnn.com/cnn/2021/03/20/us/texas-restaurant-mask-sign-trnd/index.html