Photo by Jeremy Ricketts on Unsplash
A woman in the United States paid for a coffee as much as for a trip to Paris: almost six thousand dollars.
Sound ridiculous, I know. But, unfortunately, it's true. A woman paid $5,700 for a cup of coffee.
This isn't news about a woman ordering the most expensive cup of coffee in the world because she wanted to be a little extra. This was a mistake.
It was, in fact, a mistake of an employee.
A woman, Lisa Angello, went on a Christmas holiday in Denver. She went to the Gaylord but didn't stay at the hotel. She ordered a coffee from the marketplace convenience store inside. She ordered a cinnamon dolce latte.
This happened on Christmas Eve.
The next Monday, Lisa received an alert from her bank, USAA, about an insufficient funds fee.
Initially, the woman thought she was the victim of fraud. Then he found out how things were.
Photo by Fahmi Fakhrudin on Unsplash
It was a mistake and it was clear that it's an employee mistake. Lisa thought that this would be quickly resolved. It's just a refund. But it turned out to take longer than she expected.
Since then, Lisa spent more than two-month of phone calls and emails with USAA and the Gaylord Rockies.
For almost three months, the woman has been trying to get her money back, $ 5,700, for how much she paid for a coffee.
Lisa Angello said:
"Every single day, I think about it," said Angello, recalling the holiday treat. "I went to the Gaylord with an out-of-town guest so that we could go and take her children ice skating. It was a cinnamon dulce latte."
"I have never had an insufficient funds fee before. I'm very, very careful with what money is in there, how I pay my bills," said Angello, who at first thought her debit card must have been skimmed. "Then, I realized that $5,705.70 was the dollar amount put in twice. $5.70 and $5.70. That's a trip to Paris cinnamon dulce latte."
An unwanted gift was received on Christmas Eve. Since then, the victim has been waiting. The representatives of the cafe admit that it was a mistake and insist that they returned the money. However, the bank claims that it did not receive the funds. At one point, the woman's account was replenished with $ 5,700, but the amount was later withdrawn.
Lise received an email from a Gaylord supervisor that apologized for the mistake. The supervisor wrote that the accounting team had processed the refund on Jan. 22.
But her records show that USAA never received that refund, and while the bank initially credited her account for the $5,705.70, they took the money back out of her account last week.
Contact Denver7 started asking questions about this strange situation. After this happened, Lisa said that she received a response from USAA.
"Within a couple of hours from you contacting them, I received money back into my account as a provisional credit. So I'm actually back into the black where I can pay my bills," she said, hoping to hear that Gaylord has sent the refund. "And it doesn't even matter whose fault it is anymore. I just want it rectified. I want it made right."
What would you have done?
What would you do if this happened to you? It's not something that happens every day. It's a mistake and it should resolve fast. But things don't work out how we expect them to do. Lisa had lived more almost 3 months of a nightmare.
Would you have reacted differently?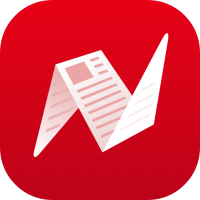 Source:
https://www.thedenverchannel.com/news/contact-denver7/aurora-woman-charged-5-700-for-cup-of-coffee-at-gaylord-rockies