Photo by Slejven Djurakovic on Unsplash
Intel announced Tuesday, March 23, that it will invest $ 20 billion to build two chip factories in Ocotillo, Arizona.
Ocotillo is a place located in Yavapai County, Arizona.
Officials say the expansion will create 3,000 new high-tech, high-wage jobs, and 3,000 construction jobs while supporting an estimated 15,000 additional indirect jobs in Arizona.
The announcement, which coincides with the first public statements by new CEO Pat Gelsinger since taking office, indicates that Intel will continue to focus on production, amid changes in the industry that have led competitors to separate chip design activities from those manufacturing.
The news comes during a global shortage of chips, which disrupts industrial activities, from automobile production to electronics, and raises concerns that the US lags behind in semiconductor production.
Intel shares rose slightly on March 23, in post-exchange trading.
Intel also said it will begin production partnerships for other companies that focus on semiconductor design but need a company to make faces.
Intel said its subsidiary that will be involved in the partnerships will be Intel Foundry Services and will be led by Randhir Thakur, Intel's current senior vice president.
Intel's operations in Arizona go back more than 40 years. The company operates four other facilities in Arizona, including Fab 42, the company's largest chipmaking factory in the United States. Officials say since 2015, Intel has given more than $35 million to support Arizona schools and nonprofits. With a global shortage of semiconductor chips, Arizona is now set to grow its technology and advanced manufacturing footprint.
Photo by Magnus Engø on Unsplash
Intel's commitment to production has implications for national security. Intel said it is partnering with IBM to improve chip logic and packaging technologies, which "will increase the competitiveness of the US semiconductor industry and support key US government initiatives."
In February, President Joe Biden said domestic semiconductor manufacturing is a priority for his administration.
The Biden administration hopes to address the lack of chips and address lawmakers' concerns that outsourcing chip processing has made the US more vulnerable to supply chain disruptions.
In an executive action, Biden began a 100-day review that could provide US chip-producing companies with additional government support and new policies.
Intel currently operates four semiconductor factories in the United States.
Next to the expanding production center in Arizona, the company also has factories in Massachusetts, New Mexico, and Oregon. Intel also produces chips in Ireland, Israel and has a single factory in China.
Gelsinger took over Intel's leadership on February 15 from former CEO Bob Swan.
Photo by Liam Briese on Unsplash
Intel currently operates four factories, called "wafer fabs," in the United States. In addition to its site in Arizona, which is being expanded, it also has fabs in Massachusetts, New Mexico, and Oregon. It also makes chips in Ireland, Israel and has a single fab in China.
Arizona is already a top-five state for semiconductor production, with multiple industry leaders choosing the state to start, expand or relocate operations. Officials say the expansion is expected to be up and running in 2024.
So the news is up. Intel is planning to spend $20 billion to build two factories in Ocotillo, Arizona.
The move by CEO Pat Gelsinger on Tuesday aims to restore Intel's reputation after manufacturing stumbles sent shares plunging last year. The strategy will directly challenge the two other companies in the world that can make the most advanced chips, Taiwan's Semiconductor Manufacturing Co Ltd (TSMC) and Korea's Samsung Electronics Co Ltd.
What do you think about Intel building two factories in Ocotillo, Yavapai? Is it a good strategy? Are you excited about Intel's new plan?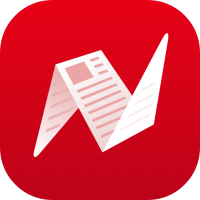 Sources:
https://www.cnbc.com/2021/03/23/intel-is-spending-20-billion-to-build-two-new-chip-plants-in-arizona.html
https://www.abc15.com/news/state/intel-to-spend-20-billion-to-build-two-new-chip-factories-in-arizona
https://www.reuters.com/article/us-intel-manufacturing-idUSKBN2BF2WU