Photo by Altino Dantas on Unsplash
Indiana state police seized half a ton of $8 million worth of marijuana after a patrol dog smelled the drugs during a traffic stop.
The incident occurred Tuesday afternoon, March 16, when a police officer searched a truck after stopping it for a traffic violation outside Lowell, in northwestern Indiana.
An Indiana State Police trooper found the illegal substances after he stopped a van for a driving violation.
The Police dog sniffed the exterior of the van, and this led police to search inside.
The police found 38 big boxes and 6 garbage bags. All of the boxes were wrapped in black plastic wrap.
Every box had 1,264 individually sealed bags, each weighing approximately 1.5 lbs. The boxes contained green plant materials.
The driver, Christopher Colburn, a 31 years old man, was arrested on the spot.
Photo by Romualdo Olazábal on Unsplash
This morning at approximately 11:15 a.m., a Trooper with the Indiana State Police ACP Team (All Crimes Policing) stopped a vehicle on I-65 near the 240 mile-marker (Lowell exit). The driver was stopped for a moving violation. Subsequent investigation, including a canine sniff of the exterior of the vehicle, lead the officers to search the inside of the van.
" During that search, troopers discovered 38 large boxes and 6 black garbage bags. The boxes were wrapped in black plastic wrap. Inside the boxes contained a total of 1,264 individually sealed bags, each weighing approximately 1.5 lbs., and contained a green plant material. A field test of the content revealed it to be marijuana. The total amount of seized marijuana weighed approximately 1,275 lbs. A conservative estimated street value of the seized items is approximately $5.7-8.5 million dollars." - Indiana State Police Press Release
A 31-year-old man from McKinleyville, Calif., was arrested and placed in the Lake County jail after he was preliminarily charged with two felony drug counts, state police said. The Lake County prosecutor will determine if formal charges will be filed.
Photo by Marisa Teruel on Unsplash
It's not the first time illigal substances were found in Indiana
In 2018, a man from California was arrested after police found about $5 million in illegal drugs in his vehicle in Indiana. The troopers discovered 220 pounds of suspected cocaine and 65 pounds of suspected methamphetamine located in travel bags.
In 2018, Indiana State Police find more than 78 pounds of marijuana in Hancock County traffic stop. A weaving SUV and a routine traffic stop led to massive marijuana in Hancock County. The trooper discovered that the SUV had inside more than 78 pounds of marijuana valued at about $250,000.
In 2019. over $ 3M Worth of Marijuana was found during Indiana Traffic Stop. On March 13, 2 men were traveling on I-70 eastbound, just outside of Indianapolis. A state trooper pulled them over for "following too closely,". The trooper smelled an aroma and suspected criminal activity during his conversation with the pair. Troopers have searched the vehicle and discovered 250 pounds of marijuana and 50,000 vape cartridges in the cargo storage area of the truck. The street value of the marijuana is estimated at $2.5 million, while the vape cartridges were reportedly worth $1 million.
Finding illegal substances is not something unusual in Indiana. With the help of the trained dogs that can smell the substances, the troopers catch a lot of people who obey the law.
This time, on March 16, The State Police successfully found more than a half-ton of marijuana worth $8 Million, during a morning traffic stop on I-65 in northwest Indiana, Lowell.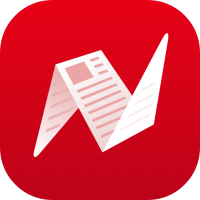 Sources:
https://www.wishtv.com/news/indiana-news/half-ton-of-marijuana-found-after-dog-sniffs-van-in-nw-indiana-traffic-stop/
https://eu.indystar.com/story/news/crime/2018/04/16/indiana-state-police-find-more-than-78-pounds-marijuana-hancock-county-traffic-stop/521572002/
https://www.nbcchicago.com/news/local/over-3m-worth-of-marijuana-found-during-traffic-stop-in-central-indiana/82123/