Nowadays, everybody has at least one social media account. Your social media account is your resume where followers can see how your life is like depending on what you post. Every shared information and every detail matter and must be alien to what you want people to think about you. Your followers will make an impression of you based on your profile picture, description, and posted pictures.
"In this day and age, the digital age, you can forget about a resume; you are what your social media says about you." ― Germany Kent
Social media platforms are the place where you, and lots of other people, show the world how great, perfect, and funny your life is. A lot of social media users take it too far and make their account a couple one, by posting more pictures with their partner than just with themselves.
To post pictures with your relationship is one thing, it's ok and acceptable by everyone, but to have your social media profile picture with the loved one, is a no and you should almost never do it.
One of the times, when it's acceptable to have your social media picture with your partner/loved one is when the person who is in the picture with you has, unfortunately, died or something happened to him/her.
If you just choose to have your social media profile picture with your partner because you love him/her so much and want everyone to know how that you are in a relationship, you are making a huge mistake.
These are some of the reason you should never have your social media profile picture should never be with you and your partner:
1. The first impression does matter
When somebody sees your picture they will think you are obsessed with your partner and probably a little insecure and afraid of other persons sending them a private message. Your couple profile picture sends this message: "Look! He/she is with me! Don't hit on my partner!".
"You are what you share." ― Charles Leadbeater
2. It can affect your professional life
One of my college professors said that is the worst profile picture you could have when you are also applying for a job because employers always check your social media accounts. For them, this sends a bad message and can be the reason they will not hire you. It's better to have a photo with a cartoon than a couple photo because your social media account is about you, not about your relationship. If your profile picture is a couple one, you are probably insecure and anxious. Just make a couple of accounts and post there every photo with your partner you want.
Photo by Candice Picard on Unsplash
3. People will always ask about your relationship
Having a couple photo as a profile picture is more obvious and easy to be seen by followers than having a relationship status. People that know you will ask you about your partner.
What happens when you fight with him/her and have a one-week break-up. In this case, you will change your profile picture to one with just you in it, and then when you get back together you will post again the couple picture. It will be weird for you and your partner, and everybody will know when you fight or break-up.
"Social media is not just an activity; it is an investment of valuable time and resources. Surround yourself with people who not just support you and stay with you, but inform your thinking about ways to WOW your online presence." - Sean Gardner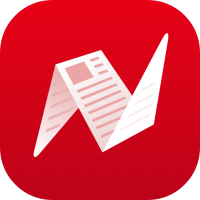 4. It may spark problems in your relationship
If your profile picture is with your loved one, your partner has to have a couple profile photo with you as well. If the partner doesn't want to do it it may be the reason for a lot of fights. You will start questioning the reasons why your partner doesn't want to do it, and wonder if it because he/she wants to cheat on you and it's easier to find somebody on social media while not having a couple profiles picture.
Photo by Gabby Orcutt on Unsplash
5. Having a couple profile picture doesn't mean you have a healthy relationship
Having a couple profile picture is not protection from getting cheated on. Is best to try getting over the fear of losing the loved one and understand that if it is meant to happen, it will, no matter how many pictures you post and how protective you are. You should focus on having a healthy relationship outside of social media and not just in pictures. Also, people tend to post a picture of their relationship when they are insecure about it, not when they are satisfied. Having a happy couple picture doesn't mean you have a strong, happy, and secure relationship, just gives the impression of one.
"An open Facebook page is simply a psychiatric dry erase board that screams, "Look at me. I am insecure. I need your reaction to what I am doing, but you're not cool enough to be my friend. Therefore, I will just pray you see this because the approval of God is not all I need." ― Shannon L. Alder
Conclusion
You have to understand that having your partner in your profile picture is not the answer to your problems or your couple's ones. Your social media account should be about you and your life, but the profile picture and the name of the account should be just about you. If you choose your profile picture to be with your partner, take into consideration all the negative aspects that could affect you and your relationship. In the end, your social media account defines you and people will make an impression of you based on what you post.
"Think about what people are doing on Facebook today. They're keeping up with their friends and family, but they're also building an image and identity for themselves, which in a sense is their brand. They're connecting with the audience that they want to connect to. It's almost a disadvantage if you're not on it now." - Mark Zuckerberg