Having a happy life is becoming a priority in this century, since people are more anxious, focus on materialistic things and focus on making a career rather than a family. More people are looking for hapiness and and fail to reach it. The reason for unhappiness can be that people are looking for it like they are looking for an object they lost in the house. Happiness is a state of mind and to achieve it you need to change the way you see the world.
Dalai Lama is the spiritual leader of the Tibetan people and the manifestations of Avalokiteshvara or Chenrezig, the Bodhisattva of Compassion and the patron saint of Tibet. His purpose is to help others. His lessons have helped a lot of people during the years and continue to do so. Apply some of Dalai Lama's lessons and your life will definitely change in a better way.
Here are some of the lessons he gave to us about having a happy and meaningful life:
Happiness mainly comes from our own attitude, rather than from external factors.
Be kind whenever possible. It's always possible.
Once in a year, go somewhere you've never been before.
Judge your success by what you had to give up in order to get it.
Follow the three R's:
-Respect for yourself
-Respect for others
-Responsibility for all your actions.
The best relationship is one in which your love for each other exceeds your need for each other
Learn from Failures
Do not harm other people.
In disagreements with loved ones, deal only with the current situation. Don't bring up the past.
A loving atmosphere in your home is the foundation for your life.
Silence is sometimes the best answer.
Spend some time alone every day.
If you want others to be happy, practice compassion. If you want to be happy, practice compassion.
Take into account that great love and great achievements involve great risk.
When you are discontent, you always want more, more, more. Your desire can never be satisfied. But when you practice contentment, you can say to yourself: "Oh yes, I already have everything I need"
Live in the moment.
Happiness is not something ready made. It comes from your own actions.
We humans who live on this earth face the task of making a happy life for ourselves. Therefore, it is important to discover what will bring about the greatest degree of happiness.
Photo by Chris Lawton on Unsplash
Happiness comes through taming the mind. Without taming the mind there is no way to be happy.
Happiness depends on inner peace, which depends on warm-heartedness. There's no room for anger, jealousy or insecurity.
You have to start giving first and expect absolutely nothing.
Through difficult experiences, life sometimes becomes more meaningful.
There are only two days in the year that nothing can be done. One is called yesterday and the other is called tomorrow. Today is the right day to love, believe, do and mostly live.
Everyone wants a happy life without difficulties or suffering. We create many of the problems we face. No one intentionally creates problems, but we tend to be slaves to powerful emotions like anger, hatred and attachment that are based on misconceived projections about people and things. We need to find ways of reducing these emotions by eliminating the ignorance that underlies them and applying opposing forces.
Love is the absence of judgment.
If you think you are too small to make a difference, try sleeping with a mosquito.
There is a saying in Tibetan, 'Tragedy should be utilized as a source of strength.'
No matter what sort of difficulties, how painful experience is, if we lose our hope, that's our real disaster.
Every day, think as you wake up, today I am fortunate to be alive, I have a precious human life, I am not going to waste it. I am going to use all my energies to develop myself, to expand my heart out to others; to achieve enlightenment for the benefit of all beings. I am going to have kind thoughts towards others, I am not going to get angry or think badly about others. I am going to benefit others as much as I can.
Our prime purpose in this life is to help others. And if you can't help them, at least don't hurt them.
Know the rules well, so you can break them effectively.
Photo by Jason Ortego on Unsplash
If a problem is fixable, if a situation is such that you can do something about it, then there is no need to worry. If it's not fixable, then there is no help in worrying. There is no benefit in worrying whatsoever.
People take different roads seeking fulfillment and happiness. Just because they're not on your road doesn't mean they've gotten lost.
When we meet real tragedy in life, we can react in two ways--either by losing hope and falling into self-destructive habits, or by using the challenge to find our inner strength.
If you can cultivate the right attitude, your enemies are your best spiritual teachers because their presence provides you with the opportunity to enhance and develop tolerance, patience and understanding.
Only the development of compassion and understanding for others can bring us the tranquility and happiness we all seek.
World peace must develop from inner peace. Peace is not just mere absence of violence. Peace is, I think, the manifestation of human compassion.
Look at children. Of course they may quarrel, but generally speaking they do not harbor ill feelings as much or as long as adults do. Most adults have the advantage of education over children, but what is the use of an education if they show a big smile while hiding negative feelings deep inside? Children don't usually act in such a manner. If they feel angry with someone, they express it, and then it is finished. They can still play with that person the following day.
There is only one important point you must keep in your mind and let it be your guide. No matter what people call you, you are just who you are. Keep to this truth. You must ask yourself how is it you want to live your life. We live and we die, this is the truth that we can only face alone. No one can help us, not even the Buddha. So consider carefully, what prevents you from living the way you want to live your life?
I believe compassion to be one of the few things we can practice that will bring immediate and long-term happiness to our lives. I'm not talking about the short-term gratification of pleasures like sex, drugs or gambling (though I'm not knocking them), but something that will bring true and lasting happiness. The kind that sticks.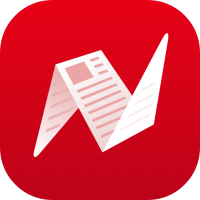 Source:
https://www.dalailama.com/the-dalai-lama
https://www.goodreads.com/author/quotes/570218.Dalai_Lama_XIV