Heart failure happens when the heart muscle is damaged or the heart's ability to pump is diminished. Most times, the damage is rooted from heart attack or coronary artery disease. But long-term high blood pressure, faulty heart valves, or genetic ailment could also be a cause. This failing heart is unable to pump effectively to maintain the body's demand for oxygenated blood.
The Heart Failure Society of America devised an acronym (FACES) to indicate the warning symptoms of heart failure. So the individual experiences the following symptoms:
F = Fatigue. When the heart is unable to pump enough oxygenated blood to meet the body's requirements, a general feeling of fatigue occurs.
A = Activity limitation. These people are unable to do their everyday activities because they are easily tired and short of breath.
C = Congestion. Fluid buildup occurs in their lungs which leads to coughing, breathing difficulty, and wheezing.
E = Edema or ankle swelling. Because the heart can not effectively pump used blood back up from the lower extremities, fluid accumulates in the legs, ankles, abdomen, and thighs. Whereby excess fluid can cause rapid weight gain.
S = Shortness of breath. The fluid in the lungs prevents carbon dioxide in used blood to be exchanged for fresh oxygen. This makes it harder to breathe especially when lying down because gravity allows fluid from below the lungs to go up the torso.
If you experience these five warning signs you need to report for medical examination immediately.
To further confirm the presence of heart failure doctors utilise the echocardiogram (called echo). If the echo displays a lower -than- normal percentage of blood exiting the heart when the left ventricle contracts, then there is a high possibility of heart muscle damage. Other findings that indicate heart failure are dysfunctional heart valves, ballooning and abnormal thickening of the heart wall.
The next step in identifying early heart failure is to search for biomarkers in the blood, like B-type natriuretic peptide, which is released when the heart is stressed. Once heart failure diagnosis is confirmed, further testing may be required to determine the cause of the heart's dysfunction and give the best treatment approach.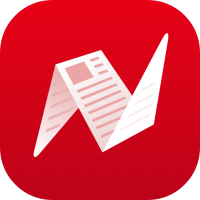 This is original content from NewsBreak's Creator Program. Join today to publish and share your own content.