Have you ever been in a relationship and felt very happy, but when you want to move things forward to the next level, your partner surprisingly declines which left you heart-broken?
That feeling is certainly the worst feeling during a relationship that I believe nobody will want to experience. Therefore, in order not to fall victim to such an experience, here are 10 warning signs that your partner is displaying a fake love to you.
Note: all the photos are filed for illustrative purposes only.
1. When your partner professes their love for you on social media than behind closed doors.
Posting pictures of you together on social media and professing how a wonderful couple you are is a good thing, but when your partner is not professing the same to you in private, that becomes a problem.
Such type of partners are always very satisfied and happy when someone on social media commented how a good couple they are, but in the real world, she barely gives you attention.
Additionally, they tend to be very caring and affectionate to you when you are out with friends, but when you are back home, the silent treatment begins.
This simply means that your partner is putting up an 'affection show' as she only values the media's perception of your relationship rather than the reality.
2. They prefer to go to friends rather than work with you and resolve problems in your relationship.
Conflicts and disagreements are common in relationships, but the ability of the partners to work together in resolving these conflicts is what defines a true relationship. But when you find your partner constantly reporting to her friends anytime you have disagreements instead of working with you to resolve it in private, then it is a red flag you need to watch out for.
Such partners are simply putting up an 'affection show', because it is just a matter of time before they tell you that they are fed-up with the relationship.
3. When your partner tries to change your habit.
This is a very common factor that many people in relationships are guilty of. You know that he is an alcoholic, yet, you came into his life and try to get him to stop drinking. This is a red flag that we need to watch out for.
You find out that your partner always wants you to sacrifice a certain behavior of yours in order to please them and their needs. This clearly means that they are more concerned about themselves than you, and if you don't follow their demands, you are in trouble.
You should know that truly loving someone entails embracing all their positive behaviors as well as their shortcomings.
4. When you barely have a long conversation.
You will agree with me that people in healthy relationships are able to maintain long conversations. They talked about their personal lives and how to manage things and move the relationship forward. But when your partner doesn't start a conversation unless they need something from you, there's a problem.
Also, when they manage to start a conversation, the other partner seems to be less interested which makes the conversation very bored. Again, this is a red flag you should definitely watch out for.
5. When your partner keeps canceling on you.
You will agree with me that people in healthy relationships always create time for each other no matter the situation. But when your partner begins to cancel your plans too often and giving flimsy excuses, then there is a possibility that you are not their top priority.
Sometimes, they even profess their sadness over the situation and how it is not in their power to control the situation. Still, there is a possibility that they are putting up 'an affection show' and you need to watch out carefully.
Questions: What will you do to address some of these situations in case you noticed any in your relationship? Will you work with your partner to find a solution, or will you go to your friend?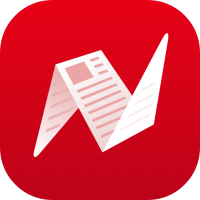 This is original content from NewsBreak's Creator Program. Join today to publish and share your own content.