When you are thinking of things you can make using grocery supplies, flour might not be the first ingredient that comes to mind. That's where I come into the equation! Use this article to educate yourself and remember old favourites, or to obtain some fresh concepts for how to use flour.
A little bag of flour, which I regard as a necessary kitchen ingredient, can open up realms of excellent baked delicacies.
Let's take a look at tasty delicacies you can make at home with flour
Cake
image credit: thebearfootbaker.com
Ingredients
3 cups of flour
2 teaspoon of baking soda
1½ cup of sugar
1 cup of butter
2 teaspoons of vanilla flavour
1 cup of milk
4 eggs
Recipe
It's never been easier to make a homemade cake. Firstly, begin by combining the sugar and butter. Use a whisker or a fork to whisk the combination until it is light and fluffy. After that, add the beaten eggs and mix thoroughly. Continue to beat it until the mixture is white and creamy.
Combine the all-purpose flour and baking soda in a sifter. This is done to ensure that the baking soda in the flour is distributed evenly. Gradually include it into the egg mixture. Add a little milk if desired and mix until the batter is frothy and tender. If the structure of your cake is fine and it pours down like canned condensed milk, you may not use all of the milk. Blend in the vanilla flavour thoroughly - vanilla is essential for masking the odour of the eggs.
Apply some maida on a prepared baking tin, butter paper can also be used to line it, so as to keep the cake from clinging to the bottom. Put the tin on a stand in a pressure cooker and pour the prepared mixture into it. Make sure the tin does not touch the cooker's base and that no water is added to it.
Cook for 35-40 minutes on low heat. If you are using an electric oven, cook at 180 degrees for 30-35 minutes.
A knife is pushed into the cake, if it comes out clean, it means the cake is ready. Then allow it to cool on a wire rack after withdrawing it from the oven or cooker.
Pancakes
image credit: delish.com
Ingredients
1 cup of flour
2 teaspoons of baking powder
2 tablespoons of sugar
½ teaspoon of salt
2 tablespoons of melted butter
1 cup of milk
1 big egg
1 tablespoon of vegetable oil
Assorted toppings - butter, maple syrup, honey, jams, sweetened whipped cream, or chocolate syrup
Recipe
The first thing to do is to preheat the oven to 200 degrees, and prepare a baking sheet to keep the cooked pancakes warm in the oven.
Whisk together flour, sugar, baking powder, and salt in a small basin; put that mixture aside.
Go ahead and whisk the milk, butter, and egg together in a medium basin. Then whisk the dry ingredients into the milk mixture until it is slightly moistened - you do not need to overmix; a few tiny lumps are okay to tolerate.
Over medium heat, heat a big cast-iron skillet. Fold a paper towel in half and soak it in oil; then gently rub the skillet with the lubricated paper towel.
Proceed to scoop 2 to 3 tablespoons of batter onto the skillet, for each pancake. You can spread the batter into a ring with the back of the spoon - you should be able to fit 2 to 3 in the skillet.
Cook for 1 to 2 minutes until the surface of the pancakes has some bubbles and a few have burst. Cook for 1 to 2 minutes more after flipping carefully with a thin spatula until it looks browned on the underside. Transfer them to the baking sheet and keep warm in the oven, while they are covered loosely with aluminium foil.
Continue with the remaining batter and extra oil. You should be able to prepare 12 to 15 pancakes out of this recipe
Serve with chosen toppings while the pancakes are still warm.
Eggrolls
image credit: bellanaija.com
Ingredients
3 cups of Flour
1 teaspoon of baking powder
½ teaspoon of salt
3 tablespoon of sugar
1 teaspoon of nutmeg
1 cup of butter
2 eggs
½ cup of cold milk
Recipe
First step - in a mixing bowl, combine all of the dry ingredients: flour, nutmeg, sugar, salt, and baking powder. Give them a vigorous stir to ensure that everything is well integrated. Then, mix in the butter until the mixture has a crumbly texture.
After boiling the eggs, add them one by one (preferably cold eggs) and thoroughly mix them in.
Begin gradually adding the milk to produce a dough. Because of the varying textures of butter and egg sizes, you may decide not to use all of the milk. Some dough may still be hard as you proceed, while others are already soft, so gradually add the milk and water until you get the desired result.
It's important that the dough isn't overly soft or difficult to deal with. When you've reached the appropriate consistency, shape it into a ball, place it in a bowl, cover it, and refrigerate it for 20-30 minutes.
Cut the dough into 8 pieces of similar size. Take them one by one and roll them out on the mat a little, but not too flat so the inside can be substantial.
In your palm, place the dough. Then place an egg in the center of the dough and wrap the dough around it. To make sure it's well sealed, mould it well in your palms so as to prevent the dough from becoming unwound when frying.
Pour the frying oil in a deep pan set on moderate heat. Commence dipping the wrapped egg rolls into the oil one by one. You do not need to fry everything all at once; instead, fry it in batches, maybe 2-3 times so the egg rolls won't break while frying.
Fry for about 6 to 8 minutes. Do not forget to flip to the other side. The egg rolls are ready to eat when both sides are golden brown and well cooked.
Serve and enjoy with any chilled drink of your choice.
There are nearly endless possibilities when it comes to what you can make using flour. I have more excellent recipes that I will make available in my next article post – so do not forget to follow while you like this post, comment what you might like to see next, and share too.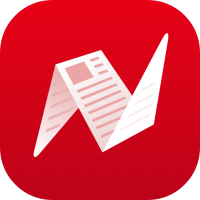 This is original content from NewsBreak's Creator Program. Join today to publish and share your own content.