Nobody likes to look in the mirror and find an unexpected pimple, much less one day that we have some special event or situation in which we want to be perfect. When we do not have time to start a long medical treatment and we need a solution in a few hours, it is best to opt for toothpaste , did you know?
Thanks to this dental hygiene product you can reduce or eliminate pimples and blackheads in any part of your body and in a short time. If you want to know how this product works and how to apply it to your skin to say goodbye to these types of blemishes, keep reading this article and discover step by step how to remove pimples with toothpaste .
Steps to follow:
Toothpaste is a hygiene product for our mouth but, thanks to the effects of its components, it can be used for more things within our beauty routine. See for yourself in this other article on 5 Surprising Toothpaste Beauty Tricks .
Thus, thanks to its great antibacterial capacity, if we apply this product on our skin we will ensure that bacteria do not proliferate, so by putting it directly on an unwanted pimple or pimple we will make them not get worse and others do not appear near them. Also, due to its refreshing effects and some of its components, toothpaste helps us to dry grains effectively.But, dermatologists assure that this way of using this product can damage our skin if we exceed its use and also according to the components that the product has. Therefore, we should not use this remedy for pimples very often or keep the toothpaste for too long on the skin, in addition to looking at the components .
In fact, to remove pimples with toothpaste it is better to opt for an ecological toothpaste to avoid pastes that contain components that can irritate or damage our dermis.
To know how to remove pimples with toothpaste you will first need to gather the following materials :
Neutral soap
Warm water
Toothpaste ecological or without harmful components for the skin
Towel
Once you have the materials you can start the treatment to remove the pimples with toothpaste and, thus, get a cleaner skin in a few hours. Follow the instructions below and say goodbye to pimples and blackheads:
1.Clean your face with mild soap to remove impurities
2.Let the soap work for a couple of minutes and rinse your face well with plenty of warm water
3.Gently pat your face dry with a clean towel
4.Put some toothpaste on your finger, a little paste about the size of a pea will be enough
5.Apply the toothpaste directly to each of the pimples or pimples that you want to reduce or eliminate, massage gently and make sure they are well covered
6.Let the toothpaste dry and work for at least 1 hour
7.Remove it with plenty of warm water and pat your face dry with a clean towel
If while the paste dries it stings or itches you a lot, quickly remove it from your face with plenty of water
If you have sensitive or dry skin it is better that you use the most ecological toothpaste you can find or that you use other types of remedies to eliminate pimples.
Once you have done this treatment with direct toothpaste on the pimples or pimples, you will notice that they have dried quite a bit. Thus, if the next day you need to go to an important event and the grain has been noticeably reduced , but has not completely disappeared, you will only have to apply a little makeup to avoid showing any marks.
In addition to this way that we have commented on how to remove pimples with toothpaste, if you think you have several pimples or pimples on your face, you can do a facial cleansing that will not only eliminate them, but will also help you clean the other impurities of the skin. For this you will need the same materials that we have discussed before and follow these steps:
-Clean your face with a little lukewarm water to remove traces of makeup
-Dilute some toothpaste in a cup of hot water and mix well until cool.
-With your fingers or with a brush to apply masks, apply the lowered toothpaste with water on all the skin of your face, be careful that it does not come into contact with your eyes, if this happens wash with plenty of water immediately
-Let the mixture act for a maximum of 10 minutes, you will notice that it dries quickly
-Remove the toothpaste with plenty of warm water and pat your face dry with a clean towel
-If at any time it itches, remove the mask within 10 minutes
In this way you will have managed to reduce unwanted pimples and clean the rest of the impurities from your face. Remember that this type of facial cleaning should not be done very often, therefore, we recommend that you do it 1 time a week at most and that you always keep your skin well hydrated. Also, discover in this other article in more detail how to clean your face with toothpaste .
If you think that toothpaste is too strong for your skin, you can opt for other more natural options, such as eliminating a grain using fruits and vegetables such as grapes, papaya or carrots.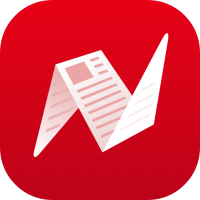 This is original content from NewsBreak's Creator Program. Join today to publish and share your own content.