As a guy, how do you feel when you are the only one working to keep a relationship going? This is really frustrating and that is why you must find a means to strike a balance. Striking a balance here implies making your woman obsessed with you and giving her the mentality that she also has to contribute to your life. But you cannot do this when you do not know the right tricks to apply and that is why I wrote this article. 
As a guy, there are certain things you can do to make a woman think about you all the time and this will require the application of female psychology. Some of such tricks include;
1. Let her miss you
Don't always be available for her. Even if she calls you, find an excuse and turn her down so that she will feel your vacuum. When you do this, it will make her appreciate your presence more and this keeps your thoughts on her mind for as long as you are not around.
2. Don't always text her or rush to reply to her text
Leave her texts unattended for some minutes before replying to her. Even if you are fond of texting her every day, find a means and go on a little break. Reduce the amount of time you also text her first. By doing this, she will keep wondering where she has gone wrong and this will keep her thinking about you all through the day. 
3. Try to build her up
This is one of the reasons why ladies love intelligent guys. If you truly want a lady to be obsessed with you, then you have to prove to her that you are different from other guys out there. Such a lady is looking up to you for direction and it will be disappointing when you cannot give her. You need to always motivate her, advise her, give her clues when preparing for exams, cheer her up when she is down and contribute to various aspects of her life. When you do this, she will be obsessed with you and will find it very hard to leave you or compromise. 
4. Focus on building your life
So many guys think calling a lady every day and texting her all the time is the surest way to keep her but this is not true. When you do this, it shows you are a weak man because you have no life on your own. Instead of chasing a woman, try to build your life and career. By doing this, she will always hang on to you because she wants to be identified with your success.
5. Don't confess all your feelings for her
If you want a lady to be obsessed with you, you need to keep her in suspense most of the time. Don't be too quick to reveal how you feel to her. Always reserve your key secrets even if she asks you. By doing this, she will wonder about your level of commitment in the relationship and this will keep her thinking about you. 
What are your opinions about this article? Feel free to share with me in the comment section below.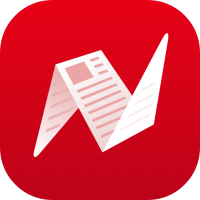 This is original content from NewsBreak's Creator Program. Join today to publish and share your own content.