Women are unique and understanding them is the key to a glorious relationship. A woman may not necessarily tell you the things she needs because she feels you should know them. She may help you by using nonverbal communication and body language.
What are those things she wants from you in the morning that she will never tell you?
1. She Wants You To Wake The Kids Up And Interact With Them
A man that leave home early and comes back late may have little or no time to spend with his kids. What she wants you to do is to wake the kids up and interact with them.
She wants you to play your role as a father by telling them to be decent in school.
2. She Wants You To Ask Her How Her Night Was
Don't assume she had a good night rest, always ask her each morning how her night was.
3. She Wants You To Carry Her Out From Bed
Carrying your wife on your wedding day does not end there. She wants you to carry her out from bed after you have given her a 'good morning kiss'.
4. She Wants You To Hug Her
You know how early morning hug feels don't you? She wants to feel your warm body and that is why she would want you to hug her.
5. She Wants The Both Of You To Have Your Bath Together
She may not tell you 'honey let's have our bath together', as a romantic husband, just know that she likes it.
6. She Wants To Hear Your Affirmation Of Love For Her
The more you tell her 'Baby I love you', or 'Baby I am so lucky to have you in my life', her love for you will keep growing. She wants you to keep affirming your love for her each day and this will definitely melt her heart and see you as a romantic husband.
7. She Wants You To Say Nice Words To Her Before Going To Work
Don't just get dressed and go to work without saying nice words to her. Compliment her beauty each day. Tell her things like 'You are the treasure that I see', 'You are the only one that makes my heart beat'.
8. She Wants You To Join Her In Her Quiet Time
When you have a praying wife, then know that the pillars of your home are solid. When she starts praying, she wants you to join her to commit the day to God Almighty.
9. She Wants You To Kiss Her
Be a romantic husband, wake your wife up and give her a romantic kiss. That is what she wants and may not tell you because she expects you to know. This will go a long way to brighten her day and make her feel your presence.
10. She Wants You To Help Her Bath The Kids
Yes, I know it is her responsibility, but at least help her out with that when you can. Don't just leave everything for her, be a good husband.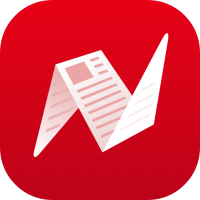 This is original content from NewsBreak's Creator Program. Join today to publish and share your own content.