Ginger is one of the most valued plants in the kitchen, because it has many uses and, in addition, it can be very beneficial for health. This root, which is found within the so-called superfoods, has many benefits and properties.
Native to China, Japan and India, ginger has been used for many centuries as an essential part of the diet of humans. In addition, it was formerly used in traditional medicine.
Currently, this plant of the zingiberaceae family can be used in cooking,in herbal medicinal practice and in cosmetics. It can be consumed fresh, dry, powdered or even in oil and juice.
Most of the benefits of ginger are due to one of its main nutrients: gingerol.Well, according to the International Journal of Preventive Medicine, thanks to its high content of gingerol, shogaol and paradol, this food can help prevent several types of cancer
In addition, another benefit of ginger is that it contributes to improve metabolism, so if your plan is to lose weight, it can be very beneficial.
Below, we propose four very easy and healthy recipes that can help you meet your goal:
Pineapple juice with ginger
Ingredien ts: you will need a piece of well-washed ginger, a liter of water, a cup of chopped pineapple, the juice of a lemon and honey (optional, to sweeten).
Preparation: first you must cut the ginger into pieces, and then you have to remove the peel from the pineapple and chop it into pieces. Then mix all the ingredients in the blender and you will have your recipe ready. Although, if you want, you can add a little honey to sweeten.
Ginger water with cucumber and lemon
Ingredients: to make the following recipe you will need a liter of natural water, 20 grams of fresh ginger, a cucumber and a small branch of mint.
Preparation: To prepare it, you must first cut the cucumber into slices and the ginger into pieces. Then liquefy everything with the water. The next thing will be to add the mint leaves and let stand for about 10 minutes. Finally, add ice and enjoy this refreshing drink.
Redote and ginger
Ingredients: you must prepare two oranges, a liter of water, five tablespoons of grated ginger (50 grams in total) and honey (optional, for sweetening).
Preparation: to prepare it, you must first boil the water over medium heat, for about 5 minutes. When you have it, without boiling, add the ginger and let it sit for 10 minutes. Then squeeze the juice out of the two grapentones. Finally, you will need to filter the liquid and mix everything with the juice of the two grapenuits. You can add a little honey to your own taste to sweeten.
Ginger tea with lemon and honey
Ingredients: you will need a piece of ginger, 250 ml of water, a lemon and a little honey (optional, to sweeten).
Preparation: the recipe is very simple. First you must bring the water to a boil and add the ginger. Let it boil for about five minutes and then remove it from the heat. Then strain and serve the liquid in a cup. Finally, squeeze the lemon juice into the drink and let it sit. You can add at the end a little honey to sweeten the drink.
You should always remember that no food is miraculous,so these ginger drinks will not help you lose weight on their own. Therefore, it is important to maintain a good healthy and balanced diet, drink plenty of water and practice exercise or physical activity.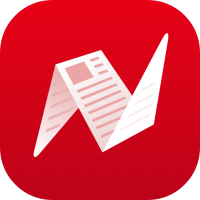 This is original content from NewsBreak's Creator Program. Join today to publish and share your own content.