The question of most of the people remains that after all, what do Bollywood actresses apply on their face which makes their skin glow so much? If you also have to think the same, then let us tell you that most of the Bollywood actresses have a lot of time constraints, in such a situation, they keep looking for such products, which will give less time and more results. One of these methods is also considered to be vitamin-E , which is popular among Bollywood actresses.
Bollywood actress Athiya Shetty also shared a video on her Instagram, in which she has told about the benefits and method of Vitamin E. Let us tell you that the use of Vitamin-E is considered very beneficial not only for the face but also for the hair. Today we are going to give you special information about this, let us know its benefits and method of use.
Beauty experts say that vitamin E is very beneficial for skin or hair care. Vitamin E is an essential nutrient that is found naturally in seeds, green vegetables, nuts, and some other foods. Therefore, it has been popular for many years among people for skin care as well. The anti-inflammatory and antioxidant properties present in it are extremely beneficial for both skin and hair. However, knowing how to use it is very important.
How to use Vitamin E capsules
You can easily get Vitamin E capsules at any medical shop. Cut a capsule from the middle and mix the oil released from it in your face pack, almond oil, coconut oil, aloe vera gel or body lotion and apply it on your face. Apart from this, if you want, you can also apply it directly on your skin.
You will get such a wonderful glow
Vitamin E capsules can also be used as a face serum. This gives a radiant glow to the face. For best benefits, it can be used at night before sleeping. For this, open the capsule from the middle and massage the oil coming out of it by applying it on the face. After doing this continuously for a week, your face will start glowing.
get rid of stretch marks
Often women start considering their beauty less when wearing a sari or any dress, their stretch marks start looking like spots on the moon. If you are also troubled by stretch marks, then you can use Vitamin E to get rid of it. For this, mix vitamin E capsules in coconut oil or almond oil by cutting them from the middle and apply them on your stretch marks. After doing this for a few weeks, it will start decreasing and soon it will be able to get rid of it.
remove dark circle
You can also use vitamin E capsules to get rid of dark circles under the eyes . For this, mix one capsule of Vitamin E in almond oil and then apply it on the skin. Using it before sleeping at night proves to be beneficial. The dark circles under the eyes will go away in just two weeks.
Also read: How Castor Oil Is Beneficial For Hair?
keep hair healthy
Vitamin-E capsules can also be used to keep hair healthy. For this, you can mix a capsule of Vitamin E in your hair oil and apply it on the hair. Apply oil with vitamin E one to two days before washing hair. After doing this for a few weeks, you will see a difference in your hair. It can not only help in preventing thick but also hair fall.
tighten the skin
If your skin is loose or due to aging the skin tightening is disappearing, then you can use vitamin E capsules. For this, mix vitamin E capsules with aloe vera gel in a bowl and apply it on your skin before sleeping. Do this continuously for a few weeks.
Make lips soft and shiny
You can also use Vitamin E for shiny and soft lips. Use it by mixing it with glycerin or almond oil. Apply it on your lips before sleeping at night. Doing this regularly will make your lips soft and shiny within a few days.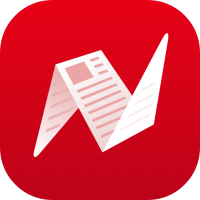 This is original content from NewsBreak's Creator Program. Join today to publish and share your own content.