Do you think your skin can look more beautiful, attractive, smoother, and shiny than it already is? Do you think your hair can be silkier, softer, and more attractive than it is currently? The answer is yes. There are many ways to achieve that at a very low cost. All you need are just some basic organic plants and very few procedures.
In this article, I have compiled a list of 5 easy DIY homemade recipes that would help improve your skin and hair beauty. Check them out below;
1. For dull and oily skin: What you need include, iced water, orange, cold yogurt, and a pinch of sugar. Sprinkle some sugar on the skin then massage it with the iced yogurt After that, rub the orange slice on the face until the sugar melts off. After that wash the face with iced water to see results.
2. For dull, tired, and dry skin: You would need pawpaw, oats, honey, and cold milk. Massage the pawpaw on your body. After that, you need to mix the honey, oats, and milk to make a scrub. Apply the mixture to your body and wash with cold water after few minutes.
3.Suffering from frizzy hair?: You can simply make this easy-to-do homemade spray. Take a slice of lemon and shimmer it in a half glass of water. After that turn the mixture into a spritz bottle and continue to spray the mixture on your hair until your hair remains its sheen and all static and fly away hairs are gone.
4. Instant facelift: You have to wash your face with cold water and pat dry. Apply a little bit of honey on the face and let it be for 4 to 5 minutes. After that, beat an egg white until it peaks. Apply it on your face and let it dry on the face. Wash it and feel your face stretched instantly.
5. Tired Eyes: Have you been experiencing sleepless nights or long hours at work? If your answer is yes I would advise you to follow the procedures below to make your eyes feel refreshed again. Get iced water, add 1-2 drops of honey and few drops of rose water in it. After that, dip one of your eyes into the mixture (try to open and shut it several in the mixture). Throw away the mixture and do the same for the second eye. This will make your eyes feel refreshed.
These homemade procedures for beauty have been tested and trusted. Most of the materials required for the processes are organic and natural.
Please for comments, observations and opinions hit the comments option below.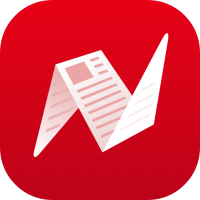 This is original content from NewsBreak's Creator Program. Join today to publish and share your own content.