As diseases increase every day, we think about how to get rid of mosquitoes and flies. We constantly use coils and fluids to repel mosquitoes. But all of these contain harmful chemicals. These can cause respiratory problems in humans and can be detrimental to health.
Mosquitoes transmit deadly diseases, such as malaria and dengue fever, and cause severe itching and mosquito bites.
Instead of using mosquito repellents that contain harmful chemicals, it causes disease s such as cancer and respiratory diseases,try some easy home remedies to prevent mosquito bites and stay away from diseases
Mosquito infestation is more intense in the evening than during sunlight. Be sure to close the windows and doors as soon as the sun begins to set. This will prevent mosquitoes from entering the house to some extent.
Take care to avoid mosquito breeding as much as possible. If plants are kept indoors, keep the pots dry without stagnant water. Also, make sure that the area where the unwanted items are stored is kept clean from time to time. Make sure that the areas around the house are not waterlogged and that the pots can be replaced from time to time to keep the area clean and to prevent the spread of mosquitoes to some extent.
Putting marigold, mint, lemongrass and mint in the house to repel mosquitoes can help repel mosquitoes. The odor they emit is repellent to mosquitoes.
The smell of lemon is a good mosquito repellent. Divide the lemon in half and put cloves in it to keep the mosquitoes away. Sprinkling boiled water with crushed garlic in the room will also repel mosquitoes.
It would be better to try one of these techniques instead of using mosquito repellents that contain chemicals.
If you experience fever or other symptoms, you should notify Asha or your healthcare provider immediately. Dry day should be observed once a week. People should be careful not to sleep in the open as part of preventing mosquito bites. The main symptoms of malaria are intermittent high fever, chills, excessive sweating headache, nausea, vomiting and diarrhea. Symptoms include generalized fever and headache. An effective way to prevent the spread of the disease is to avoid mosquito bites
Wear body-covering clothing, lie down inside a mosquito net, apply mosquito repellent and take personal protective measures such as mosquito repellent. It is also very effective in securing air holes, doors and windows from mosquitoes. Water storage tanks, containers etc. should be kept tightly closed to prevent mosquitoes from entering. Ensure that there are no conditions for water stagnation. Mosquito breeding on terraces and cement pits of buildings under construction and all water bodies where mosquitoes breed should be treated with the help of health workers.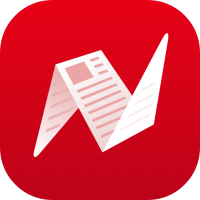 This is original content from NewsBreak's Creator Program. Join today to publish and share your own content.