The peppermint plant has anti-inflammatory, antimicrobial, and pain-relieving effects. The active compounds in peppermint oil include carvacrol, menthol, and limonene.
Diluted peppermint essential oil is used as a topical treatment, meaning that they rub diluted oil into the area that feels achy or painful.
Peppermint oil has been used by People traditionally to relieve painful spasms.
Applying peppermint oil to the temples and forehead may relieve tension headache pain.
It is not advisable to put peppermint oil on broken skin. It can cause allergic reactions, so it is better to do a spot test before using peppermint oil on a painful area. Not recommended for children's use.
One of the major essential oil on this list of natural ways to relieve pain is eucalyptus oil. This herbal remedy from the Eucalyptus plant may help reduce pain, swelling, and inflammation in the body.
Eucalyptus oil relieves pain compared with almond oil.
Do not use eucalyptus oil around children or pets. It is important to dilute it in a carrier oil before applying topically.
Do not diffuse eucalyptus in public. Eucalyptus essential oil is toxic if a person swallows it. Do a spot check to be sure that the skin is not going to react to eucalyptus applied topically.
Cloves
Cloves have been used traditionally as a home remedy to relieve pain from toothache.
Clove gel is as effective as benzocaine gel, which is a topical gel that dentists often use to reduce needle pain.
We are yet to ascertain how effectively cloves could relieve other sorts of pain.
Clove have antioxidant, anti-inflammatory, antifungal, and antiviral activity.
Capsaicin
Capsaicin, present in chili peppersis used for natural pain relief. This substance can cause a mild burning or tingling sensation when a person applies it topically.
Note the important role that capsaicin topical creams and patches play in pain management. Many pain-relieving products contain capsaicin.
It is believed that it reduces the skin's sensitivity to pain by working on the nociceptor fibers. These are nerves that carry pain signals.
Zingiber officinale popularly known as Ginger is a root that shows promise as a natural pain reliever.
Ingesting about 2 grams of ginger per day modestly reduced muscle pain from resistance exercise and running. Ginger may accelerate recovery and reduce inflammation related to exercise.
Ensure ginger is included in the diet by adding raw ginger to smoothies or teas. People can also use ginger supplements, which are available in health stores around. However, the natural, fresh ingredient may be more healthful.
Always talk to a doctor before taking any new supplement. Dietary supplements can have side effects and may interact with existing medication.
Feverfew
Feverfew, is a medicinal plant. Traditional uses include treating migraine headaches, rheumatoid arthritis, toothaches, and stomach aches, fever, as well as increasing breast milk.
Feverfew contains compounds that may reduce inflammation and muscle spasms. The key active compounds include sesquiterpene lactones and flavonoids.
Feverfew flowers and leaves have analgesic, or pain-relieving, properties.
Note that it can cause side effects such as abdominal pain, nausea, vomiting, and increased risk of bleeding. So, it is important to talk to a doctor before trying feverfew.
Turmeric
Curcuma extract found in turmeric is as effective as ibuprofen for pain management in the treatment of knee osteoarthritis when a person takes it for at least 4 weeks.
Turmeric is also a common herbal remedy for reducing inflammation. To include turmeric in its natural form in the diet, try adding it to curries, smoothies, or juices.
Turmeric supplements are also available in medicine stores.
Acupuncture
This is an alternative therapy that advocates believe can help reduce pain.
Acupuncture can help with certain types of pain, including:
low back pain
neck pain
osteoarthritis or knee pain
It may also reduce how frequently people get tension headaches and could help prevent migraine headaches.
Acupuncture is an effective way to manage chronic pain. This could help with musculoskeletal pain, headache, and pain associated with osteoarthritis.
Benefits of natural methods
While many people use pain relief medication such as acetaminophen or ibuprofen with no problems, people who experience side effects can try using natural pain relievers. These include herbal remedies and traditional practices such as acupuncture.
Long-term acetaminophen use may lead to an increased risk of heart attacks, bleeding in the digestive system, and impaired kidney function.
While long-term use of nonsteroidal anti-inflammatory drugs such as ibuprofen increases the risk of stomach ulcers, kidney failure, and stroke.
Herbal remedies could provide other health benefits alongside pain-relieving effects, such as having antioxidant effects to help keep the body healthy.
It is important to know when to see a doctor
Natural pain relievers may not be as effective for all types of pain, and may not offer relief when pain is more severe. When this is the case, a person can add them to other pain management approaches to enhance the effect.
Anyone with severe pain, including pain related to an existing health condition, should speak to their doctor who can advise on how best to manage this.
Also, if a person starts experiencing pain and does not know the cause, they should see their doctor. They will diagnose and treat the condition that is causing the pain.
Expectations
When a person takes traditional pain relief medication as prescribed, with guidance from a doctor, it is a safe and effective way to manage pain.
Natural pain relievers, however, offer an alternative for people who want to avoid the long-term side effects of pain relief medication.
People can use essential oils by adding a few drops to a tissue or a steam bath and inhaling the vapor. They can also add the herbs and spices listed above to food. However, if a person is unable to do that, they can instead take them as supplements.
Not every natural pain reliever will work for everyone. Some people may find that a natural option that works well for them in the long-term. Others may not be able to manage pain naturally and may prefer traditional medication.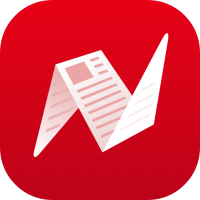 This is original content from NewsBreak's Creator Program. Join today to publish and share your own content.