Its a common believe that, as we grow older, our eyesight becomes weaker and less effective as it was when we were young. This is true, but a healthy lifestyle and proper eating hygiene can go a long way in delaying the process. And that's typically vice versa, because in a way, our eating habits can also negatively affect our eye sight even before we grow old.
One of the worst things you can do to yourself is continuously taking your eye health for granted. The eye is one of the most essential and delicate organ of the human body. It should be treated with proper care and attention for it to function well. There are some people who are in their late 20's and early 30's and they have already started wearing glasses to see well, at such a young age.
Although some of them are due to hereditary issues, but there are still some that are as a result of poor nutrition. A lot of people might not be aware but there are some foods we eat regularly which are capable of decreasing our chances of having a clear eye sight. In this article, I'll be telling you guys 5 foods to avoid in order not to damage your eye sight. See them below:
1. Deep-fried foods.
Foods that are deep-fried in hot oil are usually very heavy in fat contents and contains a lot of bad cholesterol. And a high cholesterol level increases a person's risk of having poor eye sight, obesity, high blood pressure and other medical issues.
2. Soft drinks.
These soft or carbonated drinks are usually processed with lots of sugar in the factories which they are made in. Consuming excess amount of foods and drinks that contains sugar are usually the major cause of bad eye sight.
3. Fatty meats.
Eating processed and fatty meats excessively is very bad for your overall health and that includes your eye sight. Instead of eating fatty meats, consume more of fish instead, which has been proven to improve your eye health.
4. Alcohol.
A lot of people all over the world today are addicted to drinking alcohol and they consume it on a daily basis. This kind of people will probably start battling with eye problems before old age start approaching. Alcohol is highly poisonous to the human body and apart from poor eye health, excess intake of it also causes some chronic medical conditions such as stroke, diabetes, heart failure and lots more.
5. Junk foods.
Junk foods includes the likes of noodles, spaghetti, biscuits and others. They shouldn't be consumed excessively, especially if you love your clear eyesight. But sadly, a lot of people are very fond of eating junks because they are much more easier and faster to cook unlike natural foods like rice, beans, yam, etc.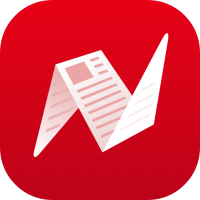 This is original content from NewsBreak's Creator Program. Join today to publish and share your own content.