Viral News Boy :– Turmeric is a tall herbal plant, which is also known as halada, curcuma. It belongs to the ginger family and are grown in India, Asia and Central America region, it has a warm bitter taste and are commonly used as curry spices.
It's contains a yellow – coloured chemical called Curcumin, which is use in cosmetic industries and food colouration.
View pictures in App save
Turmeric roots are very important as they are used in the cure of diarrhea, infections, gallbladder disorder, ulcerative colitis, hemorrhage, high cholesterol, intestinal gas and fatigue.
Due to the health benefits of it, people with different health conditions and the ones that have not yet developed any, uses it on daily basis , without considering the risk in it.
Now lets look at the health danger associated with turmeric.
*. Upset Stomach: Turmeric is known to heat up the stomach which may lead to abdominal pain.
*. kidney Stone: It contains oxalates that can increase the chance of kidney stone , these oxalates bind the calcium to form insoluble calcium oxalates that is a primary cause of kidney stone.
*. Nausea and Diarrhea: Due to the present of curcumin in it, it has the tendency to trouble the gastrointestinal tract, which may lead to nausea and diarrhea.
*. It Thins Blood: Due to the purifying property present in it, it makes you bleed more easily.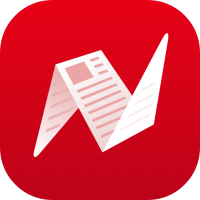 This is original content from NewsBreak's Creator Program. Join today to publish and share your own content.