Maybe our life purpose is to take sufficient food and breathe wholeheartedly.
But we have other plans to chase dreams, achievements, promotions, getting new jobs, etc. We haven't been satisfied with what we have been doing now. (Just ask yourself).
Imagine, You are driving on an empty road, but while your family will come as Traffic Signal and Your Wife/Husband will be met like an Accident and Your Boss and Colleagues will hit back of your Vehicle and your children want your vehicle to drive in the same route, which you've driven.
It's the same sh*t.
This pandemic made me realize from its just a virus to we are just humans
And (even though we don't have hope, we can still be happy).
My cat also gave me a loser look. Why? Because I've been waking up at 11 am daily and I stay there for a while, it's bedtime.
Now my cat has realized (He must've given up everything).
Well, maybe my cat was right, I guess.
Yes, in my driving journey, I've stopped my car in a garden and I stepped out of the car for some time, It feels very pleasurable for me.
In my pocket, I have some bucks I've ordered my favorite food, and I've eaten under a tree.
And then, I've decided to stay for a while, I mean like a year.
In this entire year, I just want to eat sufficient food and breathe heartily for a year to test myself.
The only reason, I am tired of the long journey which I've driven.
I just want to make my life simple.
Right now, I am in the mood of just being myself, If I decide to drive again, I may enjoy my ride this time. I may definitely listen to some music, I'll enjoy that ride in every way.
That's what the pandemic made me realize.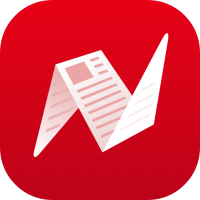 This is original content from NewsBreak's Creator Program. Join today to publish and share your own content.