CHARLOTTE, NC – Priya Sircar, a former director of arts for the John S. and James L. Knight Foundation, was appointed to be the city's first arts and culture officer. The appointment was done on Friday, August 27, 2021, and she will start her work on September 12, 2021.
As an arts and culture officer, Sircar is responsible for creating the city's cultural plan. Sircar will summon individual artists, arts organizations, community members, corporate & non-profit partners, and elected officials to discuss and establish the plan.
Charlotte is aiming to maximize the city's economic development from the art sector using the cultural plan. This plan will oversee the city's arts, culture, and creative economy and ecosystem to arrange future cultural programming, infrastructure, and art investment.
"Priya brings an exceptional level of knowledge and passion to this position and that is going to benefit the entire arts community here in Charlotte," said Marcus D. Jones, Charlotte City Manager. Through this appointment, the city expects the development of the arts community in Charlotte through some art organizations and investments.
She will also work as a liaison to the Arts and Culture Advisory Board by providing recommendations for decision-making. The Arts and Culture Advisory Board will consist of 18 members and is responsible for developing the Cultural Plan and determining the arts funding allocation.
Sircar pursues her master's degree at Teachers College of Columbia University, majoring in Arts Administration. Priya Sircar has 20 years of experience related to philanthropy, consulting, and non-profit management. She had been serving the cities of Dallas, Houston and Louisville, and Kentucky, for community engagement and planning. She is also a practicing artist in dance, music, theatre, and film.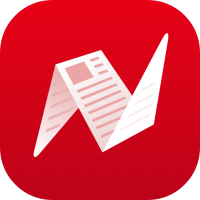 This is original content from NewsBreak's Creator Program. Join today to publish and share your own content.