CHARLOTTE, NC - This pandemic has had a massive impact on our daily lives. People are getting back out into the world and traveling more. It's important to remind yourself of your manners as children and the essential common courtesy when dealing with other people.
Fights on planes and in airports, attacks on airport employees, assaults on airline staff, overall disorder during travel, and arguments about masks in the midst of a pandemic are distressing to hear about. But, you need to be better than that.
For example, if someone sitting next to you were suffering a heart attack, you would be there to aid them as soon as possible. You do it because you cared about it and were trained to be helpful and kind as children.
As you go back into the world and plan your journey, remember the fundamental ways we all learned as children:
Say 'thank you' and 'please'. Simple politeness helps people feel respected and happy to contribute.
Don't interrupt. Let's use our 'voice inside'. Even if you think it's wrong, let the people finish talking.
Temper negative opinions when you wear a mask and keep your distance. Our fellow human beings should be respected enough to accept their choice.
Be patient. The pandemic forces us to adjust in ways we never believed possible.
Manners are necessary. People seem to have forgotten manners or decided no longer need to be friendly or considerate to others. You have accepted rudeness and aggression.
Next time, when you want to strike out, consider how your grandmother or grandfather would react. Then reconsider and choose politeness instead.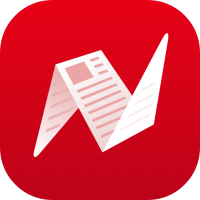 This is original content from NewsBreak's Creator Program. Join today to publish and share your own content.