MATTHEWS, NC – Take a tour to downtown Matthews and pay a visit to Matthews Heritage Museum. The museum is one of the oldest buildings in Matthews and includes three galleries that can bring you back to the old days.
Matthews Heritage Museum is located at 232 North Trade Street and opens only on Thursday-Saturday at 10 a.m. The museum house three galleries known as Early Commerce Gallery, Lifestyle Gallery, and Community Gallery.
Visitors can learn about King Cotton and the railroad in the old days, imagine going into the old Bank of Matthews, or listen to the telephone switchboard stories at Early Commerce Gallery. At the Lifestyle Gallery, visitors can explore the old times where electricity and running water have not been available. They can also learn about the kitchen difference from one century to another. Move to the Community Gallery, visitors can learn about many activities at the local drug store and experience what it was like to be in an old doctor's office set up.
The museum is currently displaying traditional pottery from several areas in the states such as Piedmont, Catawba Valley, and Buncombe County. The museum displays traditional pieces from the 19th and modern art pottery from the 1980s to 2020 and the exhibition will last until August 28, 2021.
Apart from the galleries, Matthews Heritage Museum also has a unique tiny library called Little Free Libraries. The library looks more like a mailbox where neighbors can share their favorite books by stopping by at the library, pick up a book they want to read, and put another book for the others to read.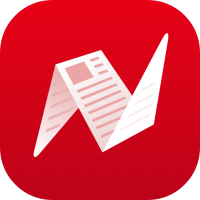 This is original content from NewsBreak's Creator Program. Join today to publish and share your own content.