CHARLOTTE, NC – The City of Charlotte is collaborating with 704 Shop and launched its official merchandise store known as Crown Store of Charlotte. The official merchandise includes limited edition t-shirts, hats, and some accessories that feature the crown as the city's official logo.
It's widely known that the crown is the city's logo and can be found almost everywhere—street signs, flags, government cars, and the city's official website. However, the logo has never been licensed to the private retailer for sale since it was created over 40 years ago. Through this collaboration, 704 Shop and the City of Charlotte are working to secure the license and create official and legal merchandise with full respect to the crown.
The city of Charlotte has been working together with 704 Shop since 2017 and has produced crown-themed designs and official merchandise. Some of the designs were made by the collaboration between the city's design team and 704 Shop.
The apparel comes with a simple design and various selections of color. T-shirts and caps mostly cost $35 while the cheapest merchandise is the mask that costs $18. All merchandise can be purchased at the 704 Shop website. While some of the merchandise is limited, others will be restocked and available for purchase.
The newest addition to the store was launched last week that featured the Pride Crown. The Pride Crown apparel came in two different designs and is available for unisex t-shirts, muscle tanks, long-sleeve t-shirts, and crop tops.
The city hopes that this collaboration can help Charlotte to build a culture that can attract people to visit and live in the city and proudly bring the city to life. "The Crown is a powerful symbol, and we're excited to see people proudly represent the City and their community," said Jason Schneider, the Charlotte Communication and Marketing Director.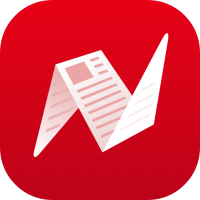 This is original content from NewsBreak's Creator Program. Join today to publish and share your own content.