BELMONT, NC – Visiting an antique shop is like an adventure. You never know what you will discover, and you just need a few simple skills. Here are some antique store recommendations for you to visit while in Belmont:
This antique shop is in the former Majestic Mill building located in Catawba Street, Belmont. The age of the building itself is ancient, nearly as old as this town. Before this building became an antique shop in 2013, it was a place where many families work without child labor laws. In 2003, it was a Bisque Imports—a wholesale supplier of unpainted ceramic, pottery, mosaics, and so on.
If you have no specific things you are looking for, you may take some time to walk into this antique mall as it has over 300 booths full of fabulous vintage merchandise. Some of them are vintage toys, shabby-chich furniture, clothes, and beautiful crystal.
The vendors frequently change, so do the inventories. Therefore you could easily find new things here. You can visit this store on Monday to Saturday from 10 a.m. until 6 p.m. and Sunday from 1 p.m. until 6 p.m.
#2 Piccolo Antique Mall and Fine Consignments
Another vintage shop is located in North Main Street, Belmont. The inventories of this shop are changing daily so you could easily find new exciting items each day you visit.
From collectible vintage things to fashionable accessories can be found here. Moreover, the items are always on sale from 10 percent to 50 percent. Make sure you are heading to this vintage store during its opening hours—Monday to Saturday from 10 a.m. until 6 p.m. and Sunday from 1 p.m. until 6 p.m.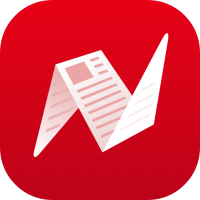 This is original content from NewsBreak's Creator Program. Join today to publish and share your own content.