MOORESVILLE, NC - Carrigan Farms holds a swim test for guests ages 12 and older at its 25-foot quarry. Guests who passed the test will be allowed to swim in the quarry without wearing a life-vest.
The purpose of this swim test is to assess someone's ability in a specific aquatic environment of the quarry that is different from the pool or water park. The test result will determine whether a person is ready to take off their life-vest or not. The examination will be done by certified lifeguards based on the American Red Cross Water Competency Sequence.
The swim test at Carrigan Farms examines individual water competency to measure how well someone can swim in a particular environment. Only good swimmers and those with swimming experiences are recommended to take the test.
The swim test requires jumping off the designated rock as a start point, swimming to the floating dock, staying on the water for a minute, then swim back from the dock to the ladder, and lastly, coming out of the quarry using the ladder. The lifeguard at the top of the stairs will notify participants about the final results of the test.
The lifeguards grade the swim test on the quality of participants' swim strokes, endurance level, body position in the water, how comfortable they appeared on the water, and other factors that show their swimming ability.
Just completing the test doesn't necessarily mean passing. The final decision rests with the lifeguards. Swim tests can only be taken one time per day so failed participants may take the test on another day
Carrigan Farms is currently hosting an Open Swim event this Summer. Check out their website for more information. https://www.carriganfarms.com/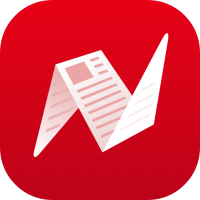 This is original content from NewsBreak's Creator Program. Join today to publish and share your own content.