CHARLOTTE, NC - U.S. National Whitewater Center presents its annual festival in Charlotte from October 1 to 3, 2021. As a multi-day tight-scheduled festival, Tuck Fest provides some friendlier event options for children. Here are some of them:
1. Kids' Yoga
This 30-minute yoga class is designed to enhance children's coordination, balance, and strength while improving their focus on positivity and relaxation. This class is specifically made for children ages 6 to 10 on October 2 and 3 at 11 a.m, located at the South Ridge.
2. Young and Old Tandem Kayak Race
Paddle with your little one around Sadler Island on the Catawba River on October 3 at 11 a.m. Each participating team must include one adult ages 18 and above, and one youngster ages 4 to 17. The winner is the first to arrive at the Flatwater Dock after circling the island in one lap.
The Youth Trail Race enables children ages 5 to 9 years old to experience trail running with parent participation and support. This 1K race starts and finishes at Ridge Pavilion on October 2, 2.30 p.m and October 3, 9.00 a.m.
4. Youth Short-Track Mountain Bike Race
Starting at the Jackrabbit trail, children ages 9 and below will have 20 minutes to circle this 4-mile circuit as many as possible. The race will be held on October 2 at 4 p.m.
This obstacle race is designed for families to work together in a challenging environment. The race starts at the Ridge Pavilion on October 2, 10.30 a.m. Each team must start, clear every obstacle, and finish the race together as the famous saying goes, "Family means nobody gets left behind."
These activities are designed with families' best interests in mind, so don't leave your kids at home and register now.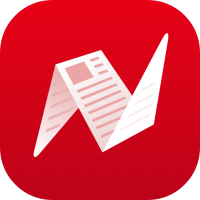 This is original content from NewsBreak's Creator Program. Join today to publish and share your own content.