MOORESVILLE, NC - Looking for a summer getaway? Take a dip in the open quarry at Carrigan Farms, located at 1261 Oakridge Farm Hwy, Mooresville. The following are answers to some frequently asked questions:
1. What to expect?
Before entering the quarry, guests need to bring a signed waiver attached to their reservation email. Children's waivers must be signed by a parent or guardian. Once settled, guests will be directed to the quarry and presented with a scenic view of rocky cliffs towering above the turquoise lake, and a white sand beach right beside the pavilion.
2. What to bring and not to bring?
All visitors are expected to bring their own swimsuit, towel, sunblock, hat, sunglasses, and blanket. Guests can bring their fishing gear to fish in the farm pond but must release the fish afterward.
Some of the things that guests are not allowed to bring are pets, large rafts, kayaks, paddleboards, debit or credit cards, and outside food or beverages. Smoking is only allowed in the parking lot or pond area.
3. What are the swimming rules?
Children under four years old are not recommended to swim in the quarry, while ages 5 to 11 must wear a life-vest at all times. Basically, all guests ages 12 and older who have never taken a swimming test are required to wear a life-vest to prevent any dangerous situation. In case of emergency, immediately contact the lifeguards on duty.
4. What if it rains?
The Carrigan Farms quarry will remain open rain or shine unless stated otherwise on the website. The quarry may close early due to rain but refunds will not be given.
5. What are the safety measures regarding Coronavirus?
Carrigan Farms has implemented some safety guidelines in response to the pandemic. First, all bookings must be made online so the number of attendance can be limited to ensure social distancing. Second, visitors with a sick family member or recent contact with a coronavirus patient are not allowed to enter the facility.
Visit carriganfarms.com for more information and reservations.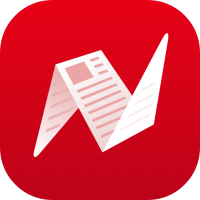 This is original content from NewsBreak's Creator Program. Join today to publish and share your own content.