NASHVILLE, TN - Are you looking for the best Airbnb or hotel in Nashville? Misfit Home is the finest place to stay for a short period of time before making a bucket list for your Nashville visit.
The quaint Misfit Home has a lot of charm. This ideal home is furnished with the finest modern furnishings and features a stunning color scheme that incorporates modern art. They depict famous and notable music legends using music-inspired designs, murals, and artwork. The proprietor wishes to provide a vacation experience that will be remembered for a long time.
Misfit Home features modern décor, as well as new kitchens and bathrooms. Nashville's gorgeous blue skies will not disappoint you if you have good amenities. Other amenities include a rooftop, a game room, and a karaoke area
A large number of famous groups will have a great time enjoying a celebration here. The owner has thirteen beds available for guests. This house is often utilized for bachelorette parties. On the rooftop, guests can enjoy a summer cocktail. The rooftop wall is made out of a little green grass wall and a red lamp that says "Music City". Guests can have a fantastic night party with their friends.
Misfit Home works with the greatest service providers. The first is Bach Babes, who will assist you in throwing a party. The party will then be transported by Extreme Experience. Luggage Hero provides luggage lockers for customers who are having trouble with their early check-in or late check-out in Misfit Home, among other services.
The owner will never let the visitors down by having the same décor and art; instead, they will continue updating the house so that they can experience fresh feelings when they return to their Airbnb.
Visit Misfit Home if you're looking for a unique place to stay in Nashville. Please contact Steve at steve@misfithomes.com to make a reservation before you regret it! Here is where the most memorable moments begin!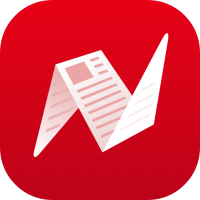 This is original content from NewsBreak's Creator Program. Join today to publish and share your own content.