NASHVILLE, TN - The Launch Tennessee (LaunchTN) Board of Directors announced Friday, Aug. 27, the formation of a 12-member search committee to spearhead the organization's efforts to find its next Chief Executive Officer. The group will conduct its first organizational meeting next week, following which the committee's methodology will be disclosed.
The search committee will be led by LaunchTN Board Vice-Chair Bruce Doeg, a shareholder at Baker Donelson. Doeg is excited by the committee's experience and capability. "We are searching for the appropriate individual to manage LaunchTN and assist us in our mission to become Tennessee the most startup-friendly state in the country," He said.
The announcement marks the beginning of a three-to-four-month process. Following the recent appointment of Abby Trotter, partner at Hall Strategies and Executive Director of BioTN and Life Science TN, as Interim CEO.
The Committee includes stakeholders from Tennessee's innovation ecosystem, such as LaunchTN partner accelerator organizations, Tennessee-based investors, entrepreneurs, and academic leaders.
The members of the LaunchTN Search Committee are as follows:
Bruce Doeg, Attorney, Baker Donelson; Vice Chair, LaunchTN
Jane Allen, CEO, Nashville Entrepreneur Center
Tom Ballard, Chief Alliance Officer, PYA; Chair Emeritus, LaunchTN
Lindsey Cox, CEO of Co.Lab
Ben Ferguson, CEO of the CO.
Shawn Glinter, Founder & Chief Executive Officer, Pendant BioSciences; Member, LaunchTN Board of Directors
Kayla Graff, Co-Founder & CEO, Sweet Bio
Stacey Patterson, Vice President for Research, Outreach and Economic Development, University of Tennessee; Member, LaunchTN Board of Directors
Julia Polk, Chief Founder & Strategy Office, Decode Health; Executive Committee Member, LaunchTN Board of Directors
Jessica Taveau, CEO, Epicenter
Marcus Whitney, Founder & Managing Partner, Jumpstart; Member, LaunchTN Board of Directors
Ken Woody, President, Innova Memphis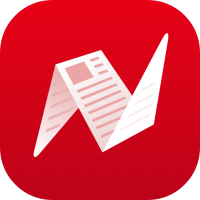 This is original content from NewsBreak's Creator Program. Join today to publish and share your own content.