NASHVILLE, TN - Frist Art Museum has announced the upcoming show of Johannesburg-based artists, Mary Sibande, called Blue Purple Red, starting on Oct. 8, 2021, through Jan. 2, 2022. The exhibition showcases the women's oppression, specifically South African women, highlighting stereotypes and stigmas they receive from society. The theme colors were picked to deliver certain symbols and interpretations of gender, stereotypes, and race issues faced by women.
The exhibition consists of sculptures and photographs focusing on Sophie, Sibande's main character, and other supporting characters painted in Blue, Purple, and Red colors. Blue, which appeared in Sophie's maid costume, represents the limitation of work culture among South African women, purple represents the political awakening from the end of Apartheid, and red represents rage and anger among the South African for injustice and wide social gaps that occurred in their society.
Mary Sibande earned an Honours Degree in 2007 from the University of Johannesburg. Sibande has represented South Africa at the 54th Venice Biennale in 2011 and exhibited her works in several notable museums such as the Metropolitan Museum of Art, The British Museum, the Museum of Contemporary Art, Rio de Janeiro, the Iziko South African National Gallery in Cape Town, and many more.
Sibande's works involve social critics towards the society that has been plaguing women's life, especially in women's roles, labor, and stereotypes. She also explores the Apartheid State injustice experienced by black women in South Africa through her own family's legacy.
She received numerous awards, including the 2013 Standard Bank Young Artist Award for Visual Arts, the University of Johannesburg's Alumni Dignitas Award in 2014, and the 2017 Smithsonian National Museum of African Arts Award.
Sibande also received residencies and fellowships in prestigious art institutions, including Smithsonian Fellowship in Washington DC and the Ampersand Foundation Fellowship in New York.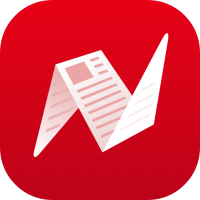 This is original content from NewsBreak's Creator Program. Join today to publish and share your own content.