NASHVILLE, TN - Nashville MDHA opens job opportunities in Senior Maintenance Technician and Administrative Staff Assistance. Nashville MDHA is looking for self-motivated and driven individuals in joining the team to serve Nashville communities in providing affordable housing and create a sustainable lifestyle. Interested applicants are encouraged to apply no later than Sept. 2.
Senior Maintenance Technician
Senior Maintenance Technician will be responsible to perform detailed maintenance in buildings and structures and conduct necessary repairments in building features such as lightings, walls, stairs, ceilings, shelving, and many more, perform maintenance in plumbing, gas, and electrical systems, complete regular inspections on MDHA buildings, documents detailed works done in housing, apartments, public facilities, and outdoor facilities, and purchases equipment, inventories, and items needed for the building process.
Several requirements for Senior Maintenance Technician are strong knowledge in electrical plumbing, and heating systems, strong knowledge in construction works, building maintenance, and basic repairments, capability in conducting physical activities during duties including climbing, bending, frequent walking and standing in sites, and lifting objects of more than 50 lbs.
Administrative Staff Assistant
Administrative Staff Assistant will be responsible to perform administrative duties that involve narratives, statistics, and finance reports using computers, manage appointments and calls, responding to calls and emails, participate in employee training, and provides sufficient and necessary information about building permits, departmental policies, and procedures.
Several requirements for Administrative Staff Assistants are strong knowledge in Microsoft Office, computers, and departmental procedures, strong proficiency in administrative reports, ability to use correct spelling and grammar, and strong communication skills.
Interested applicants can read detailed information about the job opportunities and send their resumes on the website http://www.nashville-mdha.org/employment/.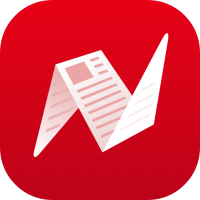 This is original content from NewsBreak's Creator Program. Join today to publish and share your own content.