NASHVILLE, TN - Cheekwood introduced Michael D. McMath as 2021 Martin Shallenberger Artist-in-Residence. McMath has been exhibiting his works in Cheekwood's second galleries through Oct. 17.
McMath's works are mainly made from Venetian plaster and encaustics, or hot wax painting. He has been working on numerous art projects across the United States, including murals, faux finishes, and gold leaf projects. McMath expresses his enthusiasm for creating arts in the calming and inspiring Cheekwood's gardens.
McMath highlights inspirations as the core key in his art-making process. He needs something that catches his attention and triggers the mind in order to execute the ideas into series of processes. McMath has been working with Venetian plaster and encaustics as the painting medium for 12 years. He underlines the illusion of textures and color composition in his art pieces. To create the illusion, McMath applies several thin layers into lightly textured plaster panels. McMath also uses composition to specify certain objects or deliver specific characteristics in his paintings.
Working in Cheekwood has been an exceptional experience for McMath since the historic landmark offers wide green spaces, with beautiful gardens filled with seasonal flowers, shady parks to relax in, and several historic building that fascinates every person walking around Cheekwood. This atmosphere is a great source for McMath's art-making process.
McMath is proud to be the 2021 Martin Shallenberger Artist-in-Residence because it gives him more opportunities in expressing his art to wider audiences.
Visitors can watch McMath's painting process on-site in Cheekwood's second galleries from Aug. 24 -27 and the painting exhibition through Oct. 17. Check the website https://cheekwood.org/calendar/michael-mcmath/ to learn more about Michael D. McMath's exhibitions in Cheekwood.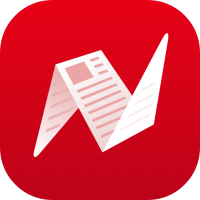 This is original content from NewsBreak's Creator Program. Join today to publish and share your own content.