NASHVILLE, TN - Nashville's art museum and botanical garden, Cheekwood, consist of several garden areas, forests, museum buildings, and historical landmarks. In order to maintain the originality, the committee conducts preservation and restoration projects on several of Cheekwood's notable historical landmarks. This year, Cheekwood's committee had conducted restoration projects on the Italianate Reflecting Pool.
The reflecting pool restoration project is funded by Hays Foundation to support Cheekwood in restoring Nashville's natural environment spaces and historic landscapes. After additional touches and reparation, The Italianate Reflecting Pool is scheduled to be available for the public in late August.
The reflecting pool restoration project was conducted by Nashville's landscape architect, Bryant Fleming, focusing on cleaning and maintaining the statuaries, water fountains, and other pool features through August 2021. The pool floor and edges are being cleaned from decades of natural deflect, crusts, and moss. The pool floor later being restored to its original color and shape by replacing damaged tiles, repainting faded tiles and the pool's walls, and adding additional support features to the pool.
Restorations are also done in the statures, specifically the statue of Thalia, goddess of comedy and poetry, and Urania, goddess of astronomy placed at the pool's edges. The statues are being cleaned and restored to their original structures and design. The water fountain is also being repaired and restored by removing cracks and dust surroundings and repairing the limestone fountain bases. Additional features were also added to the water fountain to produce gentle and calming water sounds as it flows throughout all of Fleming's waterway.
Cheekwood is humbled to have the Italianate Reflecting Pool finally operate in Nashville's neighborhood.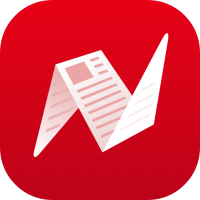 This is original content from NewsBreak's Creator Program. Join today to publish and share your own content.