NASHVILLE, TN - Many women and children today are battling it out in a toxic relationship. To help women in these situations, the Mary Parrish Center is prepared to assist survivors of sexual violence and women's abuse in achieving a better quality of life.
Many women have to deal with the perpetrator on a daily basis. Women who have been victims of domestic abuse, dating violence, sexual assault, or stalking are welcome to attend the Mary Parrish Center. Their goal is to assist survivors in recovering from their trauma. Survivors will be morally and spiritually supported until they recover. Besides women, they are also equipped to help children who are in similar situations.
Mary Parrish provides transitional accommodation for trauma survivors in Nashville's urban region, allowing them to take the next step after escaping the trauma. Their accommodation consists of twelve one-story apartments with a large living area, eat-in kitchen, one large bedroom, and a bathroom in each. A well-equipped playground, washing facilities, and a food pantry are also available. Each survivor will be given their own apartment and will have secure long-term housing.
Survivors will also receive comprehensive support services like counseling, job preparation, financial counseling, and case management privilege. Mary Parrish's house is open from 8 a.m. to 5 p.m. Monday through Friday.
If you are currently in an abusive situation, please ask for help. You can dial 911, a local hotline at 1-800-334-4628, or the National Domestic Violence Hotline at 1-800-799-7233 (TTY 1-800-787-3224) to report domestic violence.
For Mary Parrish center call, you can contact
Phone: 615.256.5959
Fax: 615.256.5909
Email: office@maryparrish.org
P.O. Box 60009, Nashville, TN 37206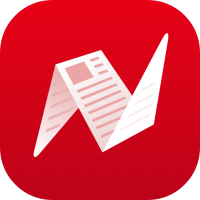 This is original content from NewsBreak's Creator Program. Join today to publish and share your own content.