NASHVILLE, TN - On Friday, August 20, 2021, the Lipscomb Bison, a volleyball team from Lipscomb University, defeated the Tennessee Tech team from Tennessee Tech University in Allen Arena.
Before next week's regular-season opener, Lipscomb defeated Tennessee Tech by a score of 3-0. Only in the fourth round were they able to defeat Tennessee Tech. They can demonstrate exceptional expertise that day by sweeping the score in the first third round. Ashleigh Albert, Logan Gish, Caroline Stogner, Libby Steinhart, Kamryn Bacus, Delaney Smith, and Anna Aubele are the members of the team.
The team triumphed because they played as a cohesive unit. They can afford to lead the point with Logan Gish's five assists, five digs, and a couple of blocks. Anna Aubele, a new member, made her debut with 10 kills and four blocks for the squad. She had an excellent effort in her maiden match. Kamryn Bacus, a sophomore, also scored an excellent eight. In addition, Ashleigh Albert led the squad with 23 of the team's 33 assists. Only seven were found in Delaney Smith and Libby Steinhart's top digs.
Lipscomb had a 25-23 lead in the first quarter and continued to lead in the second quarter, 25-16, and third quarter, 25-13.
Lipscomb Bison have shown that they have exceptional skill in most of their games, as evidence by their recent winnings against Tennessee Tech In September 2011 and August 2021. Lipscomb won four games and Tennessee Tech lost two. It is also in the same building, Allen Arena.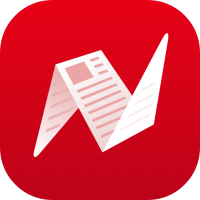 This is original content from NewsBreak's Creator Program. Join today to publish and share your own content.