FRANKLIN, TN - Stay healthy and fit by taking your workout session in these gyms in Franklin. Meet other fitness community members in Franklin to support your healthy and positive life outlook.
Carbon Culture
209 S Royal Oaks Blvd Ste 184 Franklin, TN 37064
Carbon Culture offers high-intensity workout classes such as HIIT, Crossfit, and C40 for those who are looking to burn fat fast with extra effort in a short period of time. Carbon Culture also offers personal training and coaching services to maximize the customers' fitness and wellness experience. Visit Carbon Culture for a one-day pass, starting from $20.
Franklin Athletic Club
112 Rand Pl Franklin, TN 37064
Franklin Athletic Club is the locals' favored gym with affordable membership price, starting from $24.99 per month. Join Franklin's fitness communities in several classes at Franklin Athletic Club such as cycling, group fitness, cardio, and dance. The gym also offers Silver Sneakers, a fitness program for elders and veterans aged 65 and above in Franklin to improve a healthy lifestyle and stay fit.
Franklin Strength
1886 General George Patton Dr Franklin, TN 37067
Franklin Strength opens as early as 5 a.m. to kickstart your day with quick workout sessions. Franklin Strenght offers fitness classes for youth and adults, personal training, and nutrition coaching. The gym also offers free intro sessions for the customers who want to personalize their fitness plans and programs to reach their body goals.
Temple Fitness
114 SE Pkwy Ct Ste 110 Franklin, TN 37064
A family-owned gym in Franklin offers personalized fitness assistance to create a healthy lifestyle and positive environment in the Franklin neighborhood. Temple Fitness offers various group training classes, personal training, macro nutritional coaching, and body composition analysis to find a suitable fitness plan for the customers. Temple Fitness also offers M4 group training class, a workout class that focuses on Strength, Conditioning, Fat, Burn, Stretch, and creating a supportive community.
Orangetheory Fitness
790 Jordan Rd Ste 106 Franklin, TN 37067
Orangetheory Fitness focuses on combining science, coaching, and technology in their fitness programs to achieve maximum results in calorie burning, metabolism, and building a sustainable and healthy lifestyle. Orangetheory Fitness also offers a specialized HIIT class that uses The Heart Rate-based method, in which a person should spend 12 minutes or more of a workout session until the heart rate reaches the Orange Zone to maximize metabolism and burn more fat and calories.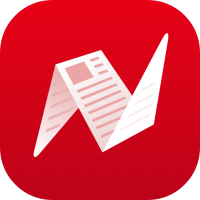 This is original content from NewsBreak's Creator Program. Join today to publish and share your own content.