NASHVILLE, TN - Bring out your foam weaponry with pride to join in Nashville's Live Action Role Playing or LARP communities.
Dur Demarion
There's nothing better than spending your Sunday running around the park in your foam Medieval armor. Dur Demarion is the largest Medieval-themed LARP community in Nashville. Dur Demarion holds its weekly war every Sunday noon in Elmington Park and welcomes Nashvillians from all ages to join in swinging foam swords, attacking opponents' headquarter, or having some chats and laugh with fellow members. Many people from Downton Nashville have joined in Dur Demarion and feel excited and driven in every war gameplay they're participating in. Visit the website http://www.durdemarion.com/# for detailed information about Dur Demarion.
Nashville Unveiled
Let's level up the game with Nashville Unveiled, a theatrical LARP games community build by game fans around the Nashville community. Nashville Unveiled involved detailed rules, story, and characters in its every game. Join in the macabre story of Vampires, Werewolf, and infamous midnight creatures with epic and dynamic gameplay. Before entering, participants should personalize their characters and involve in the story's flow told by the storytellers. Visit Nashville Unveiled on the website http://www.nashvilleunveiled.com/ for upcoming events and registration.
Nashville Area Gamer Association
Nashville Area Gamer Association is a one-stop community in Nashville for those who are into all kinds of games, including board games, card games, mobile games, table-top games, and LARP games. The community holds several events as historical gaming group meetings, game nights, D&D nights, and LARP events. Join with fellow Nashville's gamers by visiting the website https://www.meetup.com/NAGACentral/.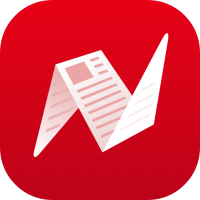 This is original content from NewsBreak's Creator Program. Join today to publish and share your own content.