NASHVILLE, TN - There is no such thing as too early for Halloween preparations. Here are the most terrifying haunted houses in Nashville for your Halloween treats.
Nashville Nightmare
Nashville Nightmare holds many routes and areas worth trying for the adrenaline rush. Explore the inside of the sunken steamboat and unveil the story behind the Legend of the Deep in 'Dead in the Water' or challenge yourself in an abandoned nuclear facility building with monsters hiding in its every corner in 'Nuke Town'. Nashville Nightmare also offers Ax Throwing Class and bar which serves local crafted beers. Visit Nashville Nightmare on the website https://www.nashvillenightmare.com/index.html for upcoming shows and events.
Slaughterhouse Nashville
Established in 1986, Slaughterhouse has been Nashville's must-visit attraction. Slaughterhouse brings the classic horror cult stories with crazy clowns, serial killers, psycho doctors, and zombies into life. Visitors can also watch horror movies in Full Moon Cineplex or enjoy a creepy dinner in its Horror Restaurant. Tickets are available, starting from $20 on the website http://www.fullmoonslaughterhouse.com/
Slashville Haunts
Slashville Haunts has become locals' most controversial haunted house and attraction destination for tourists in the Southern area. Visitors can visit both Devil's Dungeon or Haunted Hell for full terror and sleepless nights. The attractions which were specially crafted by Nashville's haunted house creators Tony Warner and Patrick Warner are scored as one of America's scariest haunts by ScaryOverload.com in 2018 for numerous shock features and uncanny gore images. Visit Slashville Haunts on the website https://slashvillehaunts.com/ for tickets reservations.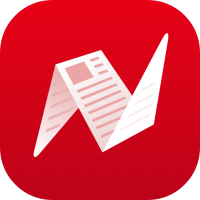 This is original content from NewsBreak's Creator Program. Join today to publish and share your own content.