NASHVILLE, TN - Many people regain their interest in reading during pandemic. Now, reading can be more interesting when you can share the stories with people with common interests. There are several book clubs in Nashville that actively have reading sessions and weekly discussions. Here are four Nashville book clubs that you can join
Parnassus Book Club
Parnassus Book Club is lead by Nashville's English teacher, Kathy Schultenover. The book club discusses contemporary fiction, non-fiction, and memoirs. Parnassus Book Club currently holds its meetings virtually every Monday and Tuesday evening. Parnassus Book Club also holds monthly meetings every fourth Thursday of the month, which discusses classic literature written in 1970 and beforehand. Those who are interested in joining can fill out the registration form on the website https://www.parnassusbooks.net/bookclub.
Next Chapter Society Book Club
Next Chapter Society Book Club by Nashville Public Library offers a welcoming environment for its member to enjoy their favorite pieces and share them with the community. Next Chapter Society Book Club has scheduled meetings which selected title to discuss on. Visit the website for a detailed schedule of the meetings https://nplf.org/events/ncsbookclub/.
The Nashville Book Club
The Nashville Book Club is founded by a Nashvillian woman, Dawn, and has been a welcoming community for women and housewives across Nashville who shares reading interests. The book club releases its monthly reading lists for members to check out and holds several panel discussions and friendly events. Visit the website https://www.instagram.com/thenashvillebookclub/ for detailed activities and schedules of The Nashville Book Club.
Tennessee's Book Club
Tennessee's Book Club discusses curated books selected by Tennessee State Museum, which include non-fiction, classic literature, memoirs, and history books. Several activities of Tennessee's Book Club are monthly panel discussions with guest authors, weekly meetings, and member gatherings. Visit the website https://tnmuseum.org/book-club to enroll in Tennessee's Book Club's current events.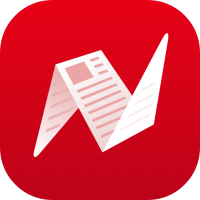 This is original content from NewsBreak's Creator Program. Join today to publish and share your own content.