NASHVILLE, TN — What is the perfect thing to do on a Friday? Probably grab a drink with your friends. Well, you're in luck because it is almost time for another Nashville Margarita Festival! So, tequila time!
Nashville Scene is inviting all of the citizens to join their 8th annual Nashville Margarita Festival on Friday, August 20, 2021, at One C1Ty at 3 City Boulevard off of Charlotte from 6 p.m. to 10 p.m.
The event will provide lots of fun, which include margarita samples for the city's best margarita bartenders, music from the DJs to help set the atmosphere for the guests, food trucks all around the park, where you can dance around, get into a photo booth, and more.
In this event, the best bars and restaurants in the city, which participate in this year's event, will hand out 15 samples of margaritas to the guests. The guests then can vote which one of them is the best margarita to help the committee name the best margarita of 2021.
Currently, all early admissions tickets are sold out due to an unexpected desire for tequila and lime, but general admission tickets are still available to purchase on the website. Tickets will cost $55 (not including taxes and ticket page fees) and will grant you access to the Margarita Festival including the 15 samples of margaritas. You can get your ticket here.
Please be reminded, Margarita Festival is strictly for 21 age and up only, and remember to bring your ID to the event. You will not be allowed in without a valid ID. Remember to don't drink and drive, and they will also have a special rideshare code for guests to use.
The event is presented by DonJulio and sponsored by Corona Extra and Music City Psychic.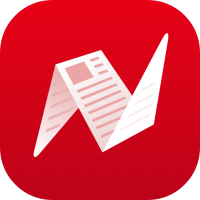 This is original content from NewsBreak's Creator Program. Join today to publish and share your own content.