NASHVILLE, TN- Artober Nashville, an annual program by NowPlayingNashville, will celebrate its 10th anniversary of the month-long celebration of art. The celebration will take place at The Community Foundation of Middle Tennessee and is scheduled to take place this fall. 
Artober was created to celebrate and promote local arts in Nashville and Middle Tennessee for the past decade. They highlight the various work of the arts community through various events throughout the whole month, like performances, exhibitions, TV programs, panel discussions, and children's learning activities.
This year's event's official backdrop is presented by a mixed-media artist, Tammy Gentuso's clay piece, which he called "Wee Little Houses". "Tammy captures her theme of the spirit of community perfectly with 'Wee Little Houses', and in turn captures the spirit of Artober Nashville's community-wide celebration of the arts," said Erin Holcomb, manager of NowPlayingNashville.com. Gentuso's work was chosen after an open submission held by NowPlayingNashvlle, and was selected by a panel of judges.
This year's anniversary festival will be held from late September until October 31, 2021, and will be available in both offline and online media. When you visit their official website, ArtoberNashville.com, you will find a variety of arts and cultural events such as music, visual, performing arts, history, film, and language. 
Several features that you can enjoy from Artober Nashville are the Artober Learning Labs, which features activities for MNPS students, homeschoolers, and students at home. Artober Talks with seminars and panel discussions, and Artober TV are also some of the broadcast events available. 
For more information about Artober Nashville, visit NowPlayingNashville's official website right here.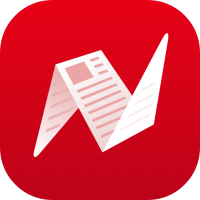 This is original content from NewsBreak's Creator Program. Join today to publish and share your own content.