NASHVILLE, TN – Warner Parks, just outside downtown Nashville, has been instrumental in advancing the understanding of birds in Tennessee.
The park is home to the oldest Eastern Bluebird Nest Box Project in the U.S. which first started in 1936. As the park celebrates the 40th anniversary of its Warner Parks Bird Banding Station, the B.I.R.D team has added a new research project called Motus.
The Motus Wildlife Tracking System is a collaborative research network that uses coordinated automated radio telemetry to study the movements of tiny animals throughout the world. Its main goal is to facilitate landscape-scale research and education on migratory animals' ecology.
Motus uses small radio transmitters that researchers put on birds, the signal transmitted is then detected by a receiver station. The data gathered are collected at the Birds Canada National Data Centre, where it is filtered, processed, preserved, and provided to all network researchers and organizations.
Each tag has its signature. A 'hit' occurs when a broadcast is picked up by a receiver station, allowing us to understand where animals travel, how quickly they move, how long they remain in a certain region (stop-over ecology), and if they return to the same spot (site fidelity).
Transmitters had a short battery life and were too hefty to wear on tiny songbirds until recently. Thanks to Motus and its network, researchers can now learn more about the complete life cycle of animals from Canada to South America.
Tennessee's first dual-frequency receiver station was deployed on July 13, 2020. This station may be seen from the Warner Park Nature Center parking lot. We'll be putting in a second receiving station at the Harpeth Hills Golf Course soon, giving us coverage across Warner Parks. You can check the receiver stations by visiting this link www.motus.org.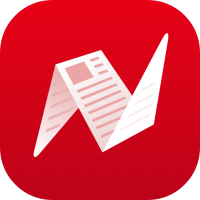 This is original content from NewsBreak's Creator Program. Join today to publish and share your own content.