NASHVILLE, TN — The upcoming art exhibit at Nashville's Cheekwood botanical garden and art museum will feature sculptures of canines by Herb Williams.
The exhibition, titled "Ark Bark: Exhibit", will be displayed from August 1 - 29. The exhibit displays four canine sculptures made entirely from Crayola crayons.
Sculptures that will be displayed at the exhibition are a Standard Poodle, Weimaraner, English Pointer, and Labrador Retriever made exclusively using Crayola Crayons. The collection will be available to view in the Frist Learning Center throughout August.
Williams is a Montgomery-born artist who is the only artist in the world who uses Crayola crayon as the medium of his sculptures. He later moved to Nashville in 1998 and had received several achievements, such as The Joan Mitchell Foundation Museum Purchase Grant in 2005, the Next Star Artist Award in 2008 and was sponsored by a grant from the National Endowment for the Arts in 2011.
In the making process of the sculptures, Williams collects hundreds and thousands of crayons before uniting them into one and craves certain images from it. Because of these exceptional methods, Williams' artworks hold Ripley's and Guinness records.
His artworks have reached a wider audience across the globe, such as China, England, Canada, Belgium, Germany, Australia, Croatia and Japan — with numerous exhibitions held at places as Secret Spectrum and The City of Shanghai in China in 2014, Mas de Puech Long in Aubais, France in 2005, Bruce Allen Talent in Vancouver, Canada in 2006.
Herb Williams is currently represented by The Rymer Gallery in Nashville, Tenn. For more of Williams' works and pieces, visit the website here.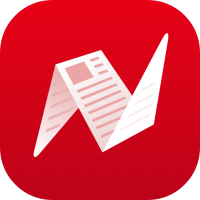 This is original content from NewsBreak's Creator Program. Join today to publish and share your own content.