NASHVILLE, TN – Tennessee's First Lady Maria Lee, in conjunction with the Tennessee Department of Commerce and Insurance or TDCI, Commissioner Carter Lawrence, takes part in delivering food, cleaning supplies, and working smoke alarms, which are dedicated to supporting volunteer firefighters in Williamson County.
The outreach event was held on Wednesday, July 28, 2021, and was initiated by the Tennessee State Fire Marshal's Office or SFMO.
The purpose of this event is to promote Tennessee Serves, an underway program by First Lady Maria Lee. This program aims to involve Tennesseans to partake in their communities through service.
The event marked the first anniversary of the SFMO program, which initiated a monthly outreach program to support Tennessee's volunteer firefighters. There are about 20,184 firefighters in Tennessee, and 62.4% of them are volunteers.
Lawrence, who serves as the Tennessee State Fire Marshal, stated that the SFMO has served over fifty volunteer fire departments throughout the three Grand Divisions of the state. SFMO has delivered water, snacks, and provide information to support and grants volunteers. She also expressed her gratitude for the volunteers who have devoted their time and talents to protect the lives and property of their neighbors.
First Lady Maria also visited Thompson's Station residence with members of the Williamson Fire-Rescue. Here, they set smoke alarms provided through the "Get Alarmed, Tennessee!" Program by SFMO.
"Tennessee's volunteer firefighters embody the definition of being true servants through volunteering to serve their communities and putting their lives on the line for their neighbors," said First Lady Maria Lee.
"I am honored to be a part of the SFMO's ongoing effort to support volunteer firefighters across our state while also encouraging Tennesseans to focus on fire safety in their own homes."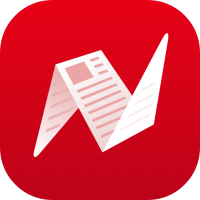 This is original content from NewsBreak's Creator Program. Join today to publish and share your own content.