NASHVILLE, TN—Nashville's botanical garden and art museum Cheekwood, is scheduled to hold exhibitions of Nashville's native and first black artist, William Edmondson, this August starting on August 12 - October 31. The exhibition is completed by a packed illustrated catalog published by Vanderbilt University Press, which reflected on Edmondson's works and legacy and reevaluate them on their own terms as a part of the comprehensive practice.
Brought in Tennessee slaves' background in 1882, Edmondson put a lot of hardship and dedication during his sculpting journey. He worked as a tombstone carver for members of Nashville's African-American community, where he later improved in carving limestone figures. His pieces sparked a Harper's Bazaar photographer's interest when she unintentionally saw the limestone pieces during her visit to Nashville in 1936. Edmondson soon launched his first art exhibition to exhibit at the Museum of Modern Art in 1937. Edmondson is also known as the first black artist to hold the exhibition at the Museum of Modern Art.
Most of Edmondson's works are inspired by the bible and contain religious values. This can be seen in his works as Crucifixion, which symbolized Christ the Savior, Baby Jesus. Other images that are commonly found in Edmondson's works are ranging from human figures as preachers, angels, choir members, brides, nurses to animals like rabbits, squirrels, opossums, horses, and tortoises.
Edmondson always believed that he had done God's works through the limestone carvings and sculptures, as reflected from his quote from Edmond L. Fuller Visions in Stone: the Sculpture of William Edmondson (Pittsburgh: the University of Pittsburgh Press, 1973) "I is just doing the Lord's work. I didn't know I was no artist till them folks come tole me I was. Every piece of work I got carved … is a message … a sermon, you might say. A preacher don't hardly get up in the pulpit, but he don't preach some picture I got carved. You see, I got to do these things for my heavenly daddy, whether folks buy them or not. He ain't never said nothing about pay for it."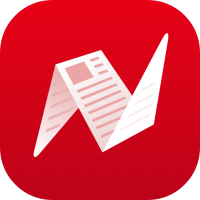 This is original content from NewsBreak's Creator Program. Join today to publish and share your own content.